If you live in the local Milford area, you may be frustrated if you realize that you have mold growing in your home. This is not something you need to tackle on your own; better yet, you should reach out to professionals. We are Connecticut Mold, and we can work with you to ensure that we get rid of all the mold from your house. Some too many people believe that mold is a seasonal issue. In reality, it can show up at any time during the year. Call us to learn more about our Milford mold removal services and make an appointment with our team.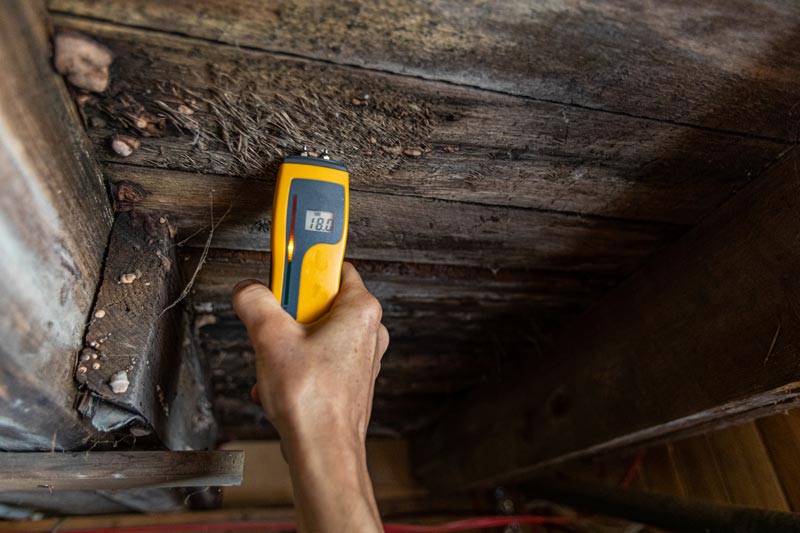 Why Mold Removal in Milford Matters
If you have mold in your Milford home, you must get rid of it as quickly as possible. There are two big reasons why you need to get rid of it. The first reason is that you need to protect your health and the health of the people in your home. Mold can be a severe health hazard. It releases various spores into the atmosphere and can lead to significant respiratory irritation. This is particularly important for people with chronic respiratory conditions like COPD and allergies.
The other big reason you need to get rid of mold from your house is that it can impact your home's structural integrity. For example, mold can infiltrate your drywall, attic, basement, and ceiling tile. As a result, your house may experience structural problems, leading to significant repair bills. They can also bring down the overall value of your home. Therefore, get rid of it quickly and partner with our team.
How Mold Got Into Your Home
There are a lot of ways that mold might get into your house. In general, mold requires both warmth and moisture to grow well. Therefore, anything that contributes to the situation could cause mold to grow in your house. For example, you may leak somewhere in your home. There may be a roof leak due to a severe storm, or one of your appliances might be leaking. Not the most common examples include your faucet, your bathtub, and your refrigerator.
It is also possible that there might be something wrong with one of your utilities. For example, mold could grow inside if your HVAC unit is not working as well as it should. Or, if you have fallen behind on routine maintenance of your water heater, you may be experiencing mold growth in your water heater. Regardless of why you have mold growing in your home, you need to deal with the issue as quickly as possible. At Connecticut Mold, we can help you.
How Our Process Works
First, we will identify the types of mold you have present. There are two common examples that we spot in the local area. The first is black mold, called Stachybotrys, which is like cellulose. The other type of mold is a fuzzy, blue mold called Chaetomium. It likes standing water. After we identify the mold in your home, we will get to work.
Some of the steps that we follow include:
We will put on all the necessary protective equipment to keep everyone safe.
We will use a special vacuum to get rid of any standing water you might still have in your house.
We will use a unique solution to wipe down all of your services and kill any mold that might be present.
We will also use HEPA filters to remove any mold spores that might be present in your air.
We will do a comprehensive final check to ensure that everything has been removed and your home is safe.
If you are looking for a comprehensive team to complete the job on the first attempt, count on Connecticut Mold.
Call Connecticut Mold for Help Removing Mold
In the end, if you are looking for a team to help you get rid of the mold in your house, look no further than Connecticut Mold. We give you access to technicians who are properly licensed and insured. We also have more than three decades of experience in our field. We have a proven strategy to deliver consistent results and will give you the customer service you deserve. Contact us today to make an appointment with our team.
We look forward to helping you eliminate the mold in your home. Also, don't forget about our additional services like mold assessment, mold remediation, dehumidification, mold testing and mold inspection in Milford!