Services
We Offer Different Services to help you
NUMBERS SPEAK
Mold Removal Across Connecticut
If you are seeking professional mold removal for your Connecticut home, you've come to the right place! Connecticut Mold is the premier mold removal company, backed by years of experience, specially trained technicians, and excellent customer service. At Connecticut Mold, we understand that finding mold in your home can be stressful and even traumatic, but our experts can set your mind at ease. Using our advanced processes and equipment, we can remove mold from your Connecticut home and keep you informed during every step of the process.
---
Keeping Connecticut healthy
0
+
Basement Remediations and repairs
---
We help you protect your investment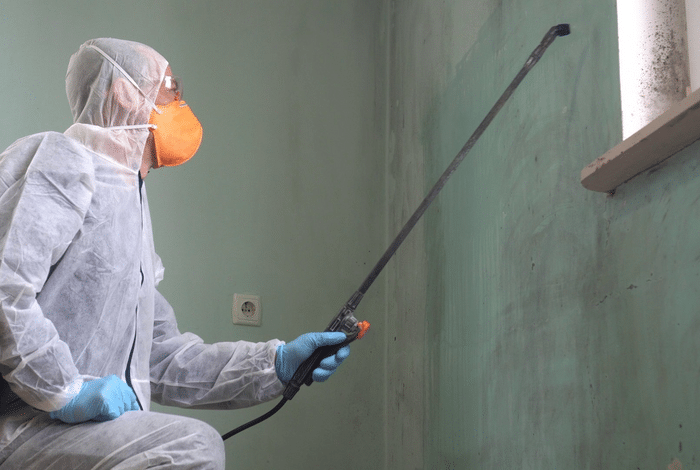 OUR COMPANY GOALSS
EXPERT MOLD INSPECTION SERVICE IN STAMFORD, CT
You likely have seen various home remedies for do-it-yourself mold removal, but mold removal can be a painstaking, delicate process that is best left to the professionals at Connecticut Mold. By attempting to remove the visible mold yourself, you can stir up mold spores which can cross-contaminate other areas of your home. Instead, rely on the experts at Connecticut Mold to not only eliminate the mold, but to detect the source of the moisture so we can eliminate the problem from returning.
Even if you have mold removed, it will return if the source of the mold growth is not eradicated! Simply scraping away visible mold will not completely remove it; oftentimes, the mold has penetrated the drywall, wood, or other material in your home. Applying chemicals to the area may seem to remove the mold, only to have it resurface several days later because the moisture source was not treated. Another factor is the type of material on which the mold is growing; non-porous materials like tile can be wiped down with bleach to remove the mold, but the same bleach will not penetrate a substance like wood. Once the mold has penetrated a porous substance like wood, professional mold removal is necessary to ensure it is removed. While no home is 100 percent mold-free, any area infected with mold should be treated to stop its growth.
To get started with exceptional mold inspection services Stamford, CT and neighboring areas depend on, give us a call today!
Mold Remediation
More than a Slogan
Whether you are experiencing mold due to a leak in your home or water damage from a flood, the professionals at Connecticut Mold can help. If you have had your home evaluated and the presence of mold was detected or you can visibly see mold in your home, you need to have it removed. If you aren't sure you have mold and need a mold inspection service in Stamford, CT, we are there for you. Untreated mold can spread throughout your house and hide in dark, dank, unventilated, and humid spots like bathrooms, kitchens, basements, attics, and garages. The worst part about finding mold in your home is the mold you can't see—the mold lurking behind wallpaper, under carpeting, and on the other side of drywall. This mold growth can make you and your family sick, causing coughs, runny noses, and headaches. People with asthma and other respiratory ailments can have their symptoms exacerbated by mold, so it is imperative that it is removed as soon as it is located in your home.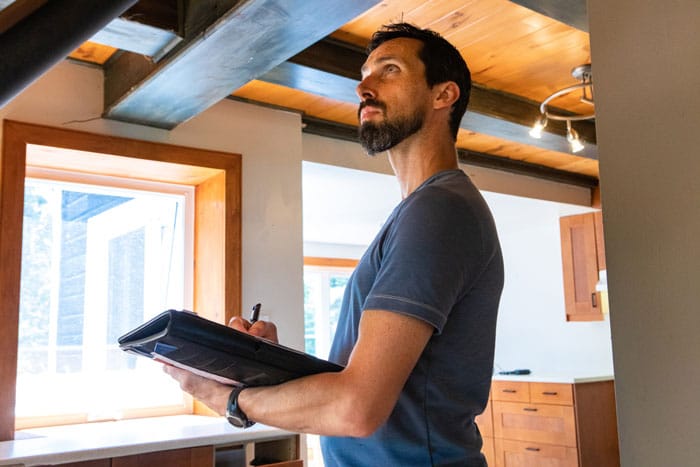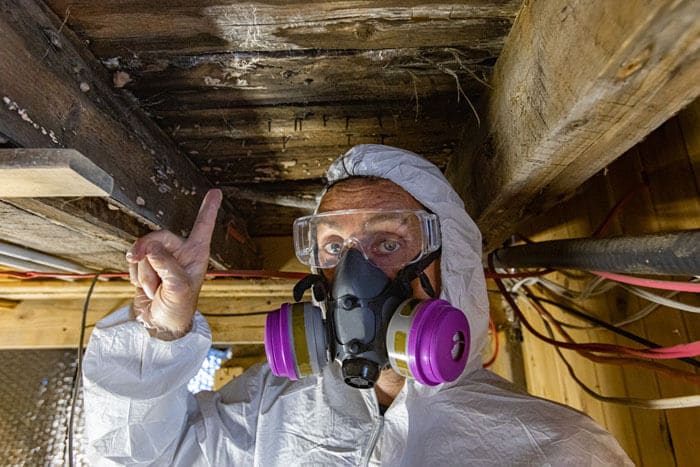 WHY CHOOSE US?
Connecticut Mold
At Connecticut Mold, we can take the headache out of removing the mold from your Connecticut home. Once the mold has been located, our expert technicians will proceed with its removal. The area of the home that is being treated will be sealed off with plastic tarps to discourage mold spores from moving throughout the home and settling elsewhere. We enlist the help of specialized equipment, including commercial-grade dehumidifiers to dry affected areas, air scrubbers with HEPA filters to remove spores from the air, and industrial-strength vacuums with HEPA filters to clean surfaces, our technicians completely clean the mold.
Since mold spores can become airborne and be ingested into the lungs, it is important to wear protective gear. Our technicians are clothed in full protective suits, vinyl gloves, and high-filtration face masks while removing the mold. We use antimicrobial cleaning agents to kill the mold on contact, and then we apply a sealer to the infected area to discourage mold regrowth. In addition to fixing the source of the moisture, removing the mold, and cleaning the air, the experts at Connecticut Mold will also inspect and clean your heating and air conditioning unit, a place where mold spores like to hide. We will also schedule a follow-up assessment of your home to make sure mold levels are returned to a normal level and to address any issues you may encounter after the mold has been removed.
At Connecticut Mold, removing mold from your home is a process we take very seriously. Mold can affect the health of your family; it is unsightly and odorous, and it can eat away at the very structure of your home. A home with mold is more difficult to sell because buyers are wary of the costs involved to replace damaged materials and for the health of their families. Once you have seen mold in your home or you have had a mold inspection that has detected excess mold in your home's air, it must be addressed. Our mold inspection service in Stamford, CT can help you through the process in a timely, safe, and professional manner.
These guys were great. Very professional and knowledgeable. During the inspection, they were able to find where the mold was and go over with me how he was going to fix my issue.
Professional, fair-priced and gets the job done! Highly recommended.
BLOGS & NEWS
What's Going on in our Blog?
[brb_collection id="10576"]