At Connecticut Mold, we anticipate you will have questions about the removal of mold in your Greenwich home, and we are happy to answer them for you. We understand that finding mold where you live and breathe each day is a stressful, overwhelming situation, and we are here to help. With years of experience, Connecticut Mold is your top choice for mold removal in Greenwich and the surrounding areas.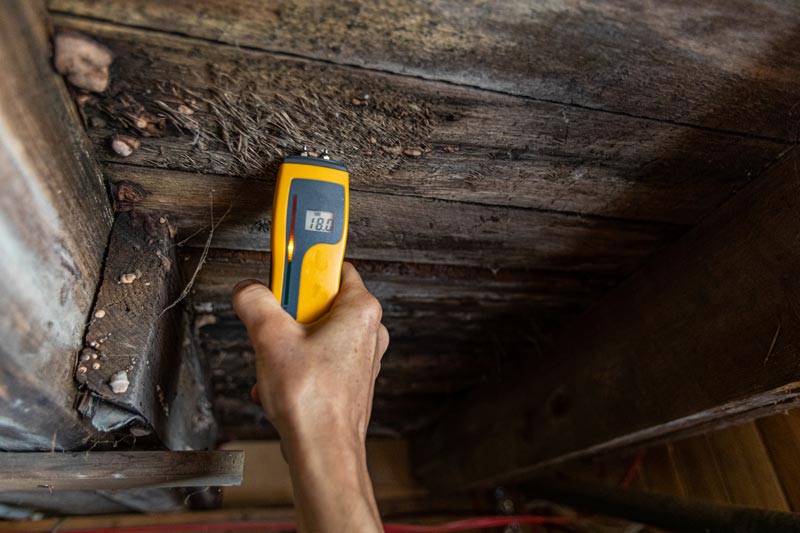 Mold in your home is a big deal; it can be hazardous to your health and cause major damage to your house. Once you have found it, you need to have it removed, and that isn't always as easy as it sounds. You can opt to do the job yourself, but it can be dirty, difficult, and worst of all, you may not get it all. You can be assured that the experts at Connecticut Mold will provide you with the best service when completing your mold removal.
Mold growths in your home can be dangerous to your health, especially if you suffer from asthma, allergies, or respiratory issues. Elderly people and small children are also susceptible to mold allergens. Mold can cause symptoms including bloody noses, sore throats, prolonged coughing, headaches, and even cause lung issues.
One of the biggest problems with mold is that it can grow virtually anywhere but it can't always be seen. Mold can grow on or behind drywall, in ceiling tiles, in the carpet or flooring, and even in the HVAC system, where it can blow mold spores throughout your home. Excess rainwater, broken sprinkler heads, and misdirected gutters can lead to build up of water under your foundation, and it can permeate the sub-flooring of your home.
Improper maintenance and care of appliances or of venting systems can also cause mold problems. Any unattended mold growth can erode the structural integrity of your home, so if you see mold, it should be removed as soon as possible. Mold builds up when there is moisture and humidity and removing it can be an arduous task. Just as important is finding the source of the water, whether it is a leak, excess humidity, or rain seepage. The source of the moisture must be repaired, otherwise the mold will return. The professionals at Connecticut Mold are prepared to attack your mold problem head-on.
If the mold is growing on a porous substance like wood or fabric, it may be impossible to entirely remove because the mold burrows into the material. At that point, mold remediation might be the best option, and that entails removing the affected material and replacing it. For instance, if a windowsill has rotted due to mold build up, the entire windowsill will have to be replaced in order to completely eradicate the mold from the area. If the mold is located on glass, tile, or another non-porous surface, the experts at Connecticut Mold can address the issue for you.
While regular household bleach can kill some forms of mold, it is not a cure all and it only works on surface mold. Instead, our technicians will use an antimicrobial cleaner to scrub down all non-porous surfaces to stop the spores from spreading. For their protection, our technicians wear goggles, gloves, masks, and protective suits since ingesting mold spores can be hazardous. Any standing water is vacuumed with a wet vac, and after all surfaces are wiped clean of mold, the air is then scrubbed using equipment with a HEPA filter. These processes and the special equipment used reduce the chances of airborne mold contamination of other areas of your home.
Can mold in your Greenwich home be prevented? Having mold spores in your home is normal; it's when levels are elevated, or mold is visible that it is a problem. You can keep mold levels in check, however, by being diligent and responsive. To prevent mold build up, you will need to fix leaks immediately and address wet spots and condensation. Regularly check your HVAC unit, vents, and any areas where water can build up, like behind washing machines, underneath sinks, and behind refrigerators. Also, keep the humidity in your home low so as to not encourage the growth of mold in moist spots. On the outside of your house, make sure you have proper drainage, and that rainwater runs away from your house instead of pooling up around the foundation. While your home will never be wholly mold free, there are steps you can take to ensure mold does not envelop your family's household.
Mold can be invasive and scary, especially when you are not sure exactly where it is in your Greenwich home. However, the professionals at Connecticut Mold can ease your fears and help you remove that annoying, smelly mold. Call us for more information on mold assessment, mold testing, mold inspection, mold remediation and dehumidification services in Greenwich.