Mold Assessment in New Canaan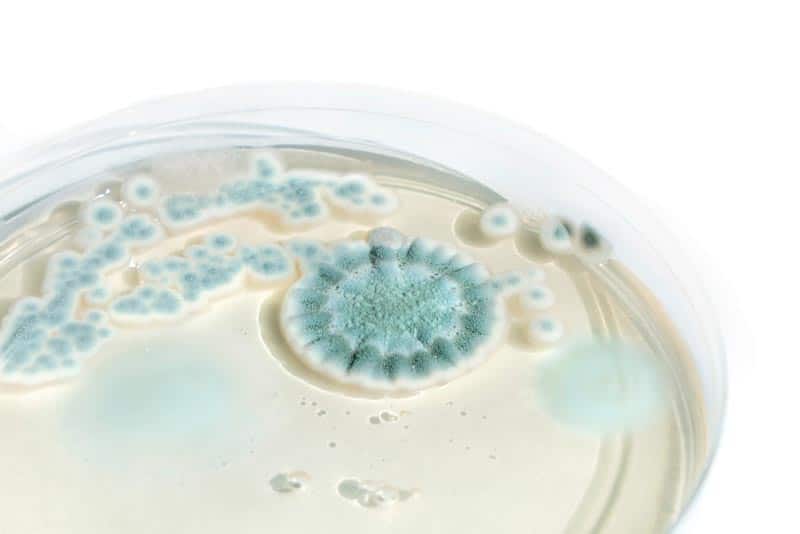 When you think of mold, you may picture a loaf of bread that the fuzzy, green substance has inhabited. It certainly isn't anything you would want to eat, and generally, you dispose of that loaf of bread without a second thought. But did you know that mold is everywhere, floating through the air, inside your home, just looking for a suitable host to call home? That mold on your bread was once airborne, and it found a moist place to call home and build a colony.
Tossing out a loaf of bread may be easy, but when mold invades your New Canaan home and begins thriving on walls, floors, and other materials, the situation needs attention. Mold can start to grow on a surface in as little as 72 hours, and when left alone, it rapidly multiplies, causing health issues and structural damage. At Connecticut Mold, we are the mold experts in New Canaan and the surrounding communities. We understand the Connecticut climate, how to seek out mold in its favorite hiding places, and then map out a unique plan tailored to your home's particular needs to eliminate the problem. Where do we start? Mold assessment
Mold Assessment
The scary thing about mold is you may not even know you have it in your New Canaan home. And while you may believe mold to be innocuous, it can cause substantial problems. A thorough mold assessment of your New Canaan home by qualified technicians from Connecticut Mold can help you find that hidden mold and determine the type of mold growing in your home. That's right; not all molds are created equal. Some forms of mold, called toxic mold, give off toxins that can make you sick and, in rare instances, cause death. There are an estimated 100,000 different types of molds, from penicillium, which grows on food and can be used in medication, to Stachybotrys, or the dreaded "black mold."
Black mold produces toxins that can cause serious health issues, especially over a prolonged period. Symptoms can include respiratory problems, headaches, fatigue, and in some instances, vomiting and bleeding in the lungs. Determining the type of mold invading your New Canaan home is crucial to your well-being, and an assessment by a certified mold specialist can give you the answers you need. At Connecticut Mold, we offer years of experience and expertise in all aspects of mold, from assessment to removal to remediation.
So how can you have mold and not even know it? Since mold is a natural part of our ecosystem, it is found inside, outside, and in the air. This mold is just waiting to be paired with a moisture source so it can grow and colonize. When mold meets a water source from a leaky roof, a faulty water line behind a dishwasher, or even condensation around a bathroom window, it will take the opportunity to grow. Often, you can see it or smell it since it gives off a musty odor, but if it is hiding behind drywall, lurking in your basement, or concealed in your attic, you may not even know it's there!
Finding Mold
While certain molds pose health hazards, especially for children, older adults, or those who are immunocompromised, there's another threat that mold can cause—structural damage. Since mold is good at growing on various surfaces, it can latch onto the wood, concrete, flooring, insulation, or other materials that comprise your New Canaan home. Once mold has taken hold, you must remove it quickly; otherwise, it will destroy the material it has used as a home base. Much like the bread, the mold will permeate the very structure of your home and cause undue, expensive damage. A complete assessment of your home can give you the knowledge you need to combat this intruder and stop it in its tracks.
Mold Assessment – Just For You!
At Connecticut Mold, we know the thought of mold growing in your New Canaan home can be upsetting, and our goal is to offer a complete assessment to find all of the mold's hiding places. The inspection includes all areas of your home, including attic spaces, garages, basements, laundry rooms, bathrooms, kitchens, mudrooms, and any spaces of concern. Our qualified technicians enlist the most advanced technology to take mold samples from your home's air and surfaces to measure against outside mold sources. This type of testing gives us a baseline of the mold levels in various spots in your home, especially when it is not visible. When superior mold levels are found in the air and surface samples, we search for a viable water source and make sure it is stopped. If the water source is not addressed, the mold will return, creating the cycle again! Visible mold is collected and tested in an independent laboratory to determine its type and toxicity levels. At Connecticut Mold, we're dedicated to helping you with maintaining a mold-free environment! Schedule a free consultation with us today!