Mold Remediation
Have you been told that you have mold growing in your home? If so, this is something that you need to deal with as quickly as possible. We are Connecticut Mold and provide expert mold remediation services throughout the local Ridgefield area.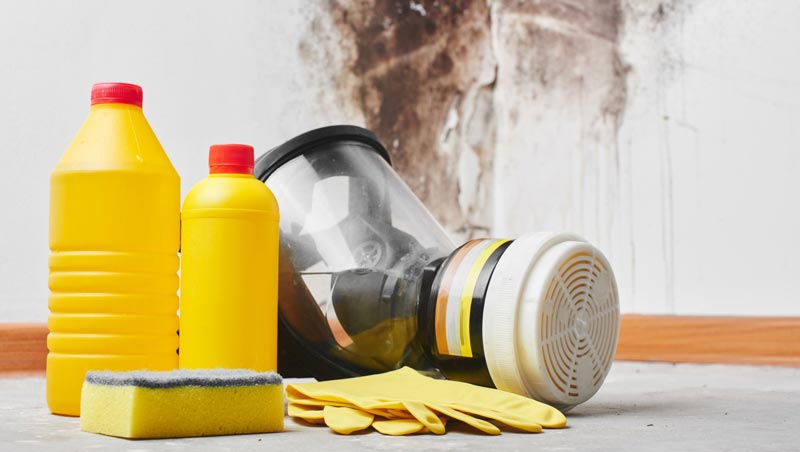 Perhaps you have been told that there is mold present in your basement. Maybe you have mold present in your bathroom. The reality is that mold can grow anywhere throughout your home, so you need to count on our professional team to assist you.
Because mold is a significant safety hazard, you need to rely on a professional team to eliminate it. Learn more about our mold remediation services in Ridgefield below, and call us today to schedule an appointment.
Why You Should Count on Connecticut Mold for Ridgefield Mold Remediation
If you notice mold growing in your home, you may try cleaning it yourself. You are probably a competent, independent person who would like to handle everything independently. On the other hand, it is better for you, your home, and your family to trust us to get rid of the mold.
A few reasons why you should trust our professional team to help you include:
Mold can cause damage quickly. The problem can worsen if it is not removed efficiently on the first attempt. This can lead to even more expensive repair bills down the road.
There is a chance that you may notice a mold called Stachybotrys. It is often called black mold and can grow in all areas of your home. It tends to like materials with a lot of cellulose, such as fiberboard. This is not a mold you could try to remove alone. It can cause serious health problems, so trust a professional team to help you.
You may even notice a blue-green, fuzzy mold called Chaetomium. This is commonly found in areas with a lot of water, and it can also lead to health problems. We have the experience necessary to get rid of this mold from your home.
It can spread to other parts of your home if you do not reach out to professionals as quickly as possible. The health problems can worsen, and I can hurt your property values.
At Connecticut Mold, we will use our training, equipment, and experience to get rid of the mold in your home.
Why You Have Mold in Your Home
There are several reasons why you might have mold growing in your home. Some of the reasons why mold grows in Ridgefield homes include:
You may leak somewhere in your home. Perhaps your washing machine had a pipe burst, or maybe your refrigerator has a problem.
If it is too hot in your home, you may have excellent conditions where mold can grow. Mold likes areas that have warm temperatures, which is why it commonly develops in basements and attics.
If your home is very humid, you create conducive conditions for mold to grow. That is why you must minimize the amount of moisture in the air in your home.
If you have a leaking roof, you create conditions perfect for mold to grow. This is something that needs to be addressed as quickly as possible.
When it is time to get rid of mold from your home, count on Connecticut Mold.
What To Expect From Our Mold Remediation Services
If you decide to trust Connecticut Mold, there are several expectations you should have for our mold remediation services. They include:
We will always use ionized air purifiers, chemical biocides, and UV lamps to eliminate the mold in your home.
We will always wear the proper safety equipment to ensure that our technicians, your family, and your property are protected.
We will use HEPA air filters to protect your air quality, removing mold and spores.
If you are looking for a professional team that can get rid of the mold in your home on the first attempt, look no further than Connecticut Mold.
Call Connecticut Mold for Mold Remediation in Ridgefield, CT
Having mold in your home is a severe problem, but it is not something you need to deal with on your own. If you want to ensure the mold is removed from your home on the first attempt, rely on the team from Connecticut Mold.
Our customer service is second to none, and we always provide you with the quality results you expect. Contact us today to schedule an appointment with our team to have the mold removed from your Ridgefield home. Also schedule a free consultation for all kinds of mold services like mold removal, mold assessment, mold testing, mold inspection and dehumidification in Ridgefield!