Remove Mold From Your Westport Attic With Connecticut Mold
You need to pay close attention to your attic, as you might have mold up there from time to time. Even though you might think this is an issue you can address on your own, it is essential to reach out to an expert who can help you.
We are Connecticut Mold, and it would be our pleasure to help you remove mold from your home in Westport, Connecticut. Learn more about the mold removal services we offer below, and give us a call today to schedule an appointment.
At Connecticut Mold, it would be our pleasure to help you remove mold from your home. This includes your attic. Our professional team has a tremendous amount of training and experience that we can use to help you get rid of mold from your attic. Because we have experience working with homeowners of all backgrounds, we also have the skills necessary to assist you. We will come and perform a comprehensive evaluation, letting you know exactly what we find. Then, we will let you know how we can get rid of the mold in your attic.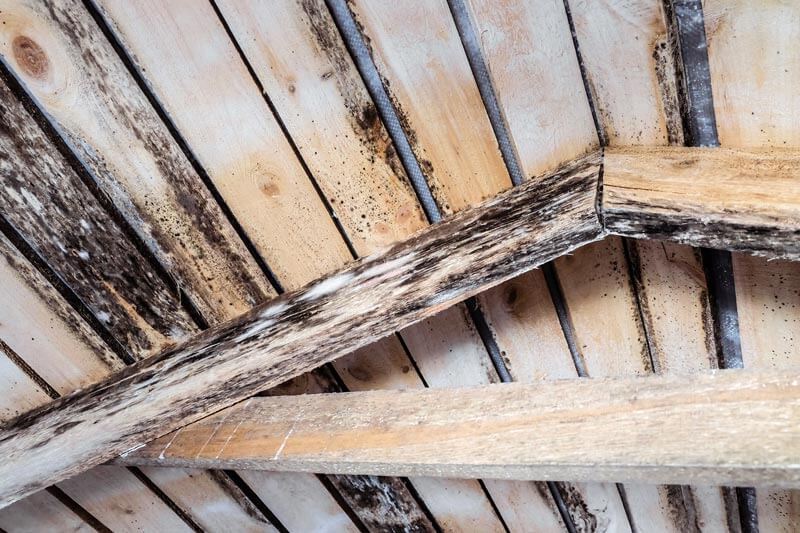 An Overview of Attic Mold
First, what exactly is attic mold? This is a specific type of fungus that likes to grow on organic matter. You may not realize that you have a lot of organic matter in your attic, but it could allow mold to spread. Mold tends to grow well in areas that are warm and humid. That describes a lot of attics in Westport, particularly during the summer.
You must respond as quickly as possible if you believe you have mold in your attic. It can spread to other parts of your house if you do not respond soon. You need to reach out to our team regularly for a mold inspection. That way, we can identify and rectify any issues as quickly as possible.
Common Signs of Attic Mold
Several signs could indicate that you have mold in your attic. Some of the most common signs include:
You might notice areas of discoloration on your boxes and books.
You may feel like the floor is changing color.
There might be stains on the walls of your attic that were not there before.
You may detect some unusual smells wafting from the attic.
If you are coughing and sneezing more often than usual, it could be a sign of mold in your attic.
You must not delay your response if you believe you have mold in your attic. Instead, it would be best if you reached out to our team as quickly as possible. That way, we can address the issue.
Common Causes of Westport Attic Mold
There are plenty of reasons why you might have mold growing in your attic. Remember that mold tends to grow in your attic if it is warm and humid. For example, there could be a pipe leaking somewhere in your home. Or, there might be a leak coming from the roof. If your attic has many materials that trap heat, this can also lead to mold growth. You need to think about all of these potential issues carefully. If you are curious about where your attic mold is coming from, you should reach out to an expert team that can do a comprehensive evaluation. We would be happy to assist you.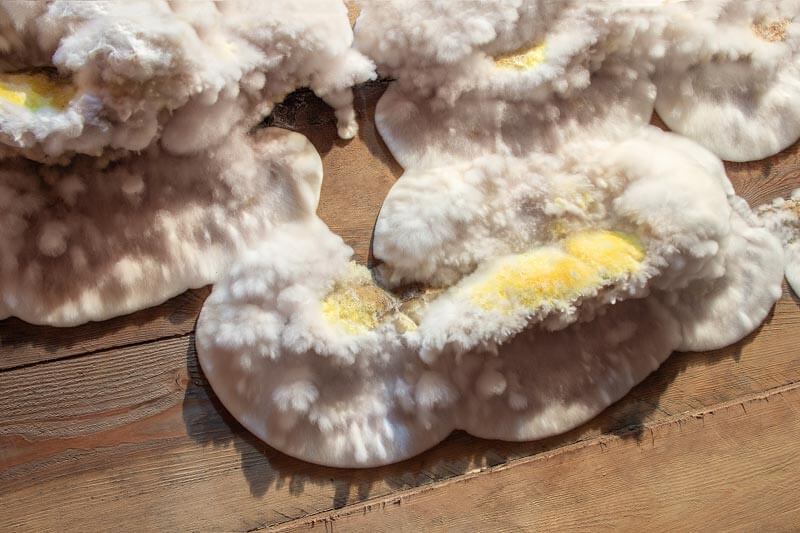 Where Mold Tends To Hide
There are plenty of locations where mold might hide in your attic. For example, it is not unusual for mold to start collecting around pipes that are present in the attic. Because mold likes water, this could be an excellent place for it to hide.
Then, as it spreads further, you need to make sure you use a flashlight. For example, you might spot mold hiding behind a bookcase, or you might spot it in one of your boxes. Regardless, it is crucial for you not to get too close. You need to call a professional who can assist you.
Identifying Mold in the Attic
You might be wondering how you can identify mold in the attic. There are two common types of mold that we see in Westport homes. They are Stachybotrys and chaetomium. It is important to rely on a professional team with the necessary equipment to identify your mold correctly. That is where we can assist you. If you get too close to mold, you could get sick. Instead, rely on our experts to help you. Once we let you know precisely what we find, we will discuss how to proceed with the removal process.
Call Connecticut Mold for Attic Mold Removal in Westport
If you have mold in your Westport attic, it is hazardous. If you do not address the issues quickly, it could get worse. At Connecticut Mold, we have the necessary equipment, training, and experience to help you remove mold from your Westport attic. You need to protect the structural integrity of your home, and you need to keep your friends and family members safe. Attic mold is not something you should tackle on your own. Our experts will do everything possible to remove it from your home on the first attempt. Contact us today to schedule an appointment.
Also remember us for mold removal services in Westport. We offer dehumidification, mold assessment, mold inspection, mold testing and mold remediation for your home or office!