Mold Assessment In Wilton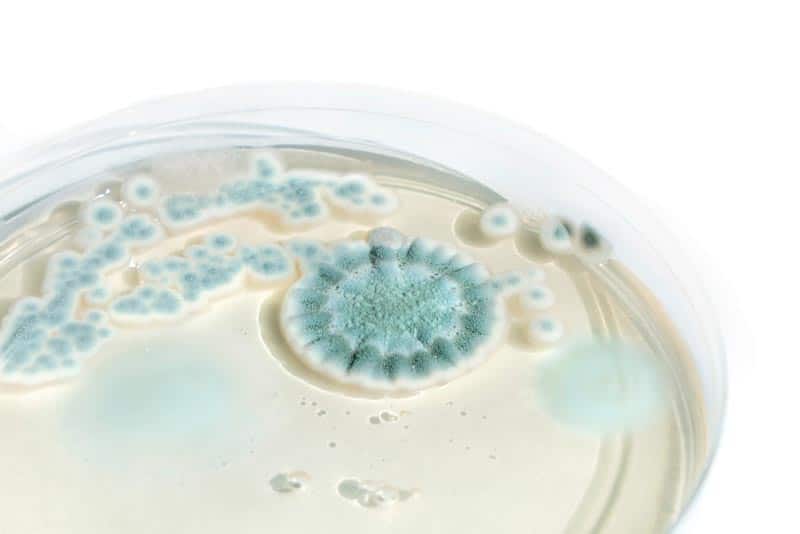 Like most people, you have probably never given any thought to mold growth in your home. "My home is too clean," you may think, or "I've never had a flood, so why would I have mold?" Believe it or not, EVERY house has mold; it's a matter of the level of mold and the type. Some mold types are common and harmless. If you have ever left a piece of bread out for too long or enjoyed bleu cheese crumbles on your salad, you have encountered different types of mold. But what about mold in your home's air? Are the levels safe, or are they slowly making you sick and destroying your Wilton home? You may wonder which type of mold has invaded your home and what are the health risks? Possibly you have had previous mold build-up and want to know if the mold has returned. A thorough mold assessment by the certified technicians at Connecticut Mold can provide the answers to these burning questions.
Material Destruction
Whether your home is brand new or one of the lovely older homes, mold can disintegrate its colonizing over time. When airborne mold meets water, the mold quickly latches onto the windowsill, the wallpaper, the sheetrock, or other materials that comprise your Wilton home. Once it has found its home, the mold slowly erodes the material, compromising the structure of your home. This is dangerous but left unattended too long. It is also highly costly since the materials will have to be replaced. Mold can multiply rapidly, so it is vital to have it removed as soon as you notice any signs of decay.
Mold types like Chaetomium and Stachybotrys are common, harmful types of mold that can accumulate in your Wilton home. Both fall under the black mold, which releases mycotoxins into the air, which can be dangerous if ingested through the lungs or skin. Since you can't see airborne mold, it is impossible to determine which type might be in your home without having a mold assessment. While an easy and less expensive route might be to purchase a mold assessment kit at a local hardware store, the results will be limited. A thorough mold assessment and inspection by the professionals at Connecticut Mold can take the guesswork out of mold classification and where the mold is hiding in your house.
Health Concerns
Chaetomium and Stachybotrys create mycotoxins, harmful chemical substances that can cause adverse effects in humans and animals. Some people experience allergic reactions to various types of mold, from dry skin and rashes to watery eyes and runny noses. Mycotoxins, however, can produce even more severe reactions, especially in people with health ailments, elderly adults with weakened immune systems, or small children. If you or a family member has experienced health problems for unknown reasons, mold in your home may play a part. Mycotoxins have been linked to neurological disorders, certain cancers, and respiratory diseases, so it is vital to attack the mold when you find it in your home.
The longer you are exposed, the more adverse the effects can be. Hence, it is crucial to reach out to mold removal service providers as soon as possible. At Connecticut Mold, we can provide you with peace of mind. Our professional, certified mold technicians will perform a comprehensive assessment on your Wilton home, from the top of the roof to the bottom of the foundation. Finding the water source that feeds the mold is the critical element of the assessment because, without the water source, the mold cannot grow. By finding and addressing any hidden moisture sources, we can stop the continued growth of mold.
Professional Assessment
Assessing the mold in your home can be a very delicate task; disturbed mold spores can quickly become airborne and may infect other home areas. Our technicians are equipped with advanced protective gear to ensure their safety and discourage the cross-contamination of different rooms in your Wilton house. Since mold can be harmful if ingested, we recommend that everyone living in the home either stays elsewhere during the assessment and subsequent processes or confines themselves to uninfected areas. Staying elsewhere will help protect the spread of mold and the health of those living in the house.
Finding mold in your abode can be unsettling, but you must address the problem quickly once you suspect you have it. Gambling may be fun when you visit Las Vegas, but there's nothing fun about gambling with your health and home. Don't take chances; trust the specialists at Connecticut Mold to provide you with extensive mold assessment using state-of-the-art equipment and techniques to find the mold hiding in your home. At Connecticut Mold, we are the Wilton and the surrounding area's premier mold experts, dedicated to your family's health and safety.
Book an appointment with us or call here! Also, don't forget to ask about our additional mold services: dehumidification, mold remediation, mold removal, mold testing and mold inspection in Wilton!