Mold Assessment
You wake up, and your eyes are watering, your nose is running, and you can't seem to kick that dry cough. You chalk it up to persistent allergies, but could it be that you are allergic to mold in your home? Could it be that your home is cultivating mold and making you sick? It happens more often than you would think it does!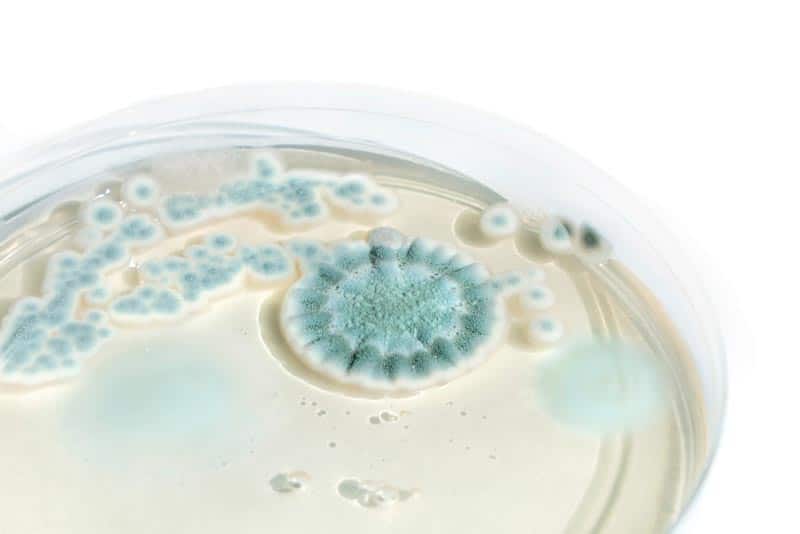 When you suspect that mold might be the culprit, you head over to the local home improvement store and purchase a mold testing kit. You take the kit home, run the results, and sure enough, the test has detected mold. You have determined you have mold, but how much mold? Where is it located? What type of mold is it? Is it the same level in each area of your home? How much mold—if any—is a good level of mold? Unfortunately, your do-it-yourself mold test won't give you the answers to these fundamental questions. If you suspect you have mold in your home, or you have completed an at-home test, and the results state you have an infestation, it is time to call in the pros at Connecticut Mold.
Mold Assessment 
The only way to clearly determine the mold levels in your home is to have a certified mold assessment performed. This test is administered to detect mold growth in hidden spaces like behind drywall and inside HVAC units. An assessment consists of a visual inspection, air and surface samples from different rooms in your home, and a sample of the outside mold levels for comparison. Several specimens are taken over the course of the day to evaluate fluctuating levels. These air specimens are taken via a spore trap and a professional air pump to trap the mold to be evaluated. The mold can be analyzed in a lab to determine its type and toxicity level.
The amount of mold and its damage may decide your next steps because the mold may be in just one room or growing throughout the house, behind appliances, in drywall, or inside insulation. Determining the area where the mold is growing and how much mold you have are vital elements of a mold inspection. Finding the source of the water or moisture is also crucial, so our technicians look for leaks, water stains, musty odors, and any structural issues as signs of mold infiltration. After a full assessment of the inside of the home, we also review the roof, any areas harboring standing water, the slope of the landscape, and anything else that may contribute to your mold growth.
While a mold assessment can determine the amount of mold, the location, and the type of mold in your home, it is essential to know that mold exists in every home. Mold is in the air, on surfaces in your home and outside, but the levels of mold and where they cluster can cause problems. A mold assessment can determine whether or not the mold count is higher in some areas of the home versus others and if it is higher than the mold count from outside. The results can also tell you the type of mold, depending upon your health and the health of those in your home, and this may be valuable information. Allergies to mold are not uncommon, and some people are more susceptible to ailments as a result of mold exposure. Mold can lead to pneumonia, other respiratory issues, and even death in rare instances.
New Home
If you are considering purchasing a previously owned home or even a brand-new residence, know that a mold inspection is not part of the home inspection process. While you may believe that your new home or previously owned home has been checked top to bottom, it is not necessary for a new home inspector to look for mold growth. The growth may be hidden, and usually, it is not something the inspector had been trained to look for in a routine home inspection. A home insurance carrier often requests a mold inspection for confirmation even if you see mold. While it may require an additional cost, having a mold assessment on your new Stamford home before you move in can save you time and money overall.
Prevention Tips
At Connecticut Mold, our professional technicians can help answer your questions about mold in your Stamford home. We can provide you with mold prevention tips and also give you solutions and suggestions for keeping your home free of any undue moisture. If mold has been detected in your home during an assessment, the professional mold specialists at Connecticut Mold are able to offer solutions tailored to your Stamford home's unique needs. Have questions? Contact Connecticut Mold today for your complete mold assessment! You can also schedule a free consultation! Also, don't forget about our additional services like mold removal, mold remediation, mold testing, dehumidification, and mold inspection in Stamford!