It is critically important for you to make sure that you take care of your property. That means thinking about the presence of mold. It can grow any year, so you must regularly inspect your house for mold. We are Connecticut Mold, and it is our pleasure to serve the Milford, Connecticut, area. We have a tremendous amount of experience working with a wide variety of properties, and it would be our pleasure to use our expertise to help you. You need to protect your home and its people, so make sure you do not pass up an opportunity for a comprehensive mold inspection. Learn more about this inspection below, and give us a call to make an appointment.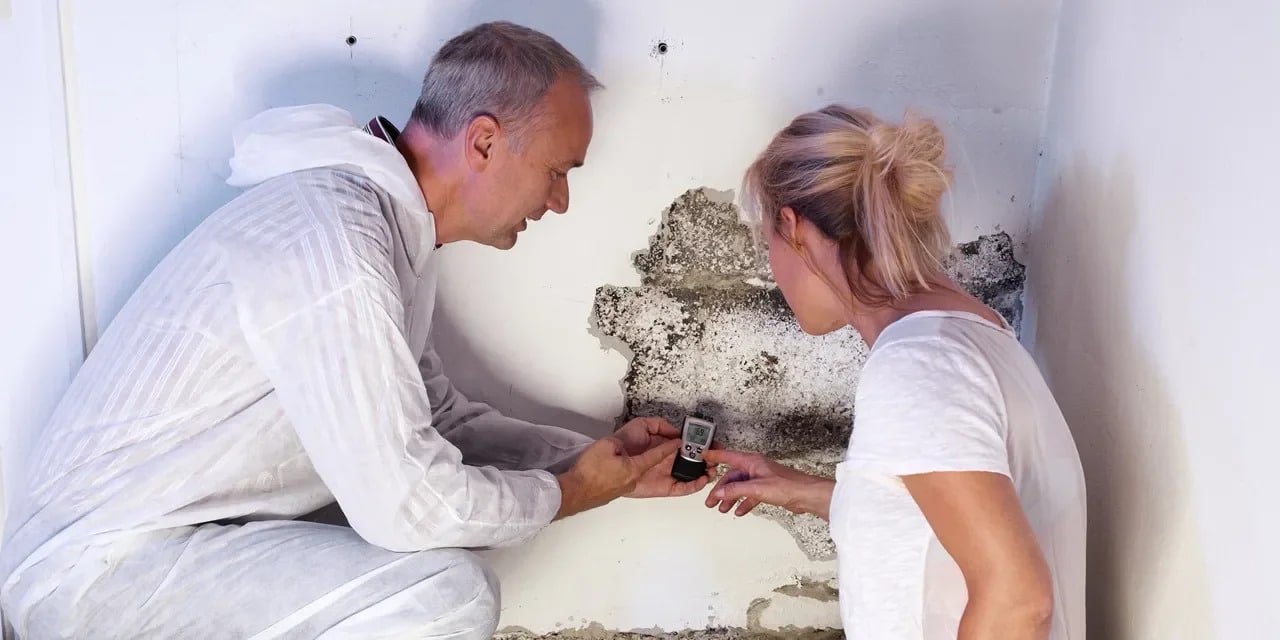 The Ingredients for Mold Growth
There are many reasons why you might have mold growing in your home. Perhaps you leaked recently, or maybe there was a severe storm that came through and flooded your house. The two essential ingredients required for mold growth are humidity and warmth. If these two ingredients are present, then mold will start to grow.
There are several common locations, but you may spot mold growing in your house. For example, you may notice it behind your refrigerator. It is even possible that you may spot it behind your washer and dryer. Regardless, you need to ensure that you are on top of this. You do not want to delay your mold inspection, as you do not wish to delay the removal process. If you do not get your house inspected, you cannot get the mold removed. Therefore, always start the process with a thorough mold inspection from Connecticut Mold.
The Importance of Speed
There are many reasons why you need to act quickly when it comes to your mold inspection and removal. The biggest reason why you need to work so soon is that you do not want people in your house to get sick. If you allow mold to continue to grow, it will release its spores into the air. Then, it can get into your ductwork and will spread throughout the entire area of your home. You will have mold all over your house, which can irritate people with chronic respiratory conditions. For example, if you suffer from seasonal allergies, you may notice that your symptoms start to get worse. Or, if you have asthma, you may see that you get more asthma attacks. This can be incredibly frustrating, and you need to prevent this from happening. That is why you should rely on our team to come to your house and do a complete mold inspection. That way, we can get rid of it for you as quickly as possible.
What You Should Expect
If you decide to rely on our team for a comprehensive mold inspection, there are several things you should expect. First, you should expect our team to show up in extensive protective gear. Our technicians must protect themselves, which is why they will show up with this gear. Then, we will take air samples throughout your house. This will let us know exactly what kind of mold is present and how much we need to remove.
We will also take swabs from a few common locations where mold likes to grow. This could include your appliances, your cabinets, and your HVAC unit. We need to figure out exactly where mold is growing. Then, we will let you know what we need to do to remove it. He will always present you with a comprehensive list of recommendations, as we want to ensure that we protect your Milford home. If you would like to learn more about how we can help you, please contact us and ask.
Count on Connecticut Mold for Your Milford Mold Inspection
You need to stay on top of your mold inspections, so it would be our pleasure to put you on our schedule. You need to clean the mold out of your home as quickly as possible, and it would be our pleasure to assist you. At Connecticut Mold, we consistently put the needs of our clients ahead of our own, and we can do the same for you. We have more than 30 years of experience in our field, and all our technicians are properly licensed and insured. Therefore, we are in the best position to help you care for your mold problems.
Feel free to contact us for more information regarding additional mold services like mold removal, mold assessment, mold testing, mold remediation and dehumidification in Milford!