Mold Testing in Norwalk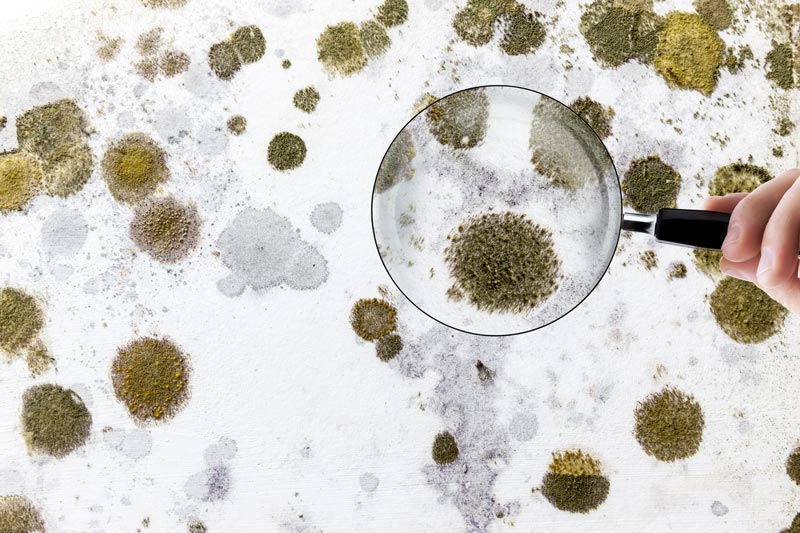 If you have lived in Norwalk for any time, you know the weather is quite unpredictable. From cool, clear days to humid sunny weather to rain and snow, you can experience all four seasons. While the weather changes offer beauty and appeal only found in the Northeastern United States, they can also contribute to your Norwalk home's abundance of mold growth.
Norwalk Weather
Norwalk boasts an above-average amount of rain for the United States and 40 inches of snow each year. Coupled with humid summers and average relative humidity of 73%, Norwalk is an ideal environment for mold growth. Whether you own a historic home, a brand-new build, or even a business in Norwalk, it's vital to have your building checked for mold. At Connecticut Mold, we specialize in mold testing, removal, and remediation. Our expert team of certified mold technicians can effectively evaluate your home for mold growth and then offer appropriate solutions based on your needs.
Moisture
Since Norwalk experiences excess amounts of rain and snow, there's a likelihood the moisture will either saturate the ground around your house, potentially finding its way through your basement or flooring, or penetrate your house via leaks in the roof. If your home or business has been affected by a storm or flood, it should be checked for signs of water damage, a hotbed for mold growth. Regardless of its entry, the moisture attracts the mold spores floating in the air, giving it a place to plant and grow.
Mold can grow on almost any surface, from glass, metal, flooring, wood, and drywall to fabrics, furnishings, and carpets. While mold is present in the air and naturally in your home, it is difficult to detect where the problem might exist. Since mold can break down substances over time, it is imperative to address it right away; otherwise, the mold will rapidly multiply and eat away at its host. This can be detrimental to your home's structure and costly to fix.
Indoor Air Quality
In addition to the integrity of your home's structure, mold affects the air quality in your home. According to the Environmental Protection Agency, the air inside is two to five times worse than the air outside. When mold builds up in your home, it can become airborne and inhaled by everyone inside the house. Unless you can physically see the mold growth, it may be hidden in the walls, air conditioning ducts, carpeting, or other soft surfaces. A mold test can determine the level of contamination in your home and where it may be hiding.
Professional Mold Testing
While it is possible to trek down to your local home improvement store and pick up a do-it-yourself mold test, you will only be answering part of the equation. While an over-the-counter mold test will tell you if you have mold, it won't tell you which type of mold or where it is located. You may have a hidden leak, or the mold growth may be in an area of your home that you don't visit very often, like an attic space above your garage. Mold could be hiding in plain sight—your air conditioning and heating units and vents can harbor mold spores, spilling them throughout your house; just looking for a warm, moist place to land and grow! By administering the test yourself, you may inadvertently cross-contaminate other areas of your home, causing new spots for mold growth.
The specialists at Connecticut Mold use the most advanced technology and techniques to retrieve the information while not disturbing the spores. By investing in a professional mold test, you are ensuring you get all the answers you need—from the type of mold in your home to how to curtail its growth, along with professional guidance from our certified mold technicians. At Connecticut Mold, we understand that your home is one of your most significant investments, and we want to help you protect it. Ask us about our comprehensive mold testing services to ensure the indoor air you breathe is fresh and clean and that your home's structure is not threatened.
Why Connecticut Mold
The company you trust to conduct your mold test does matter. At Connecticut Mold, we are an established leader in mold testing in Norwalk. The certified mold technicians at Connecticut Mold are specially trained to administer professional mold testing. Once the testing has been completed, we provide a comprehensive results report and discuss any necessary further options. Most importantly, we are known for our outstanding customer service and attention to detail. Contact Connecticut Mold today to see why families in Norwalk rely on our expertise and customer service!
We also offer mold removal, mold assessment, mold inspection, mold remediation and dehumidification services in Norwalk!