Mold Inspection | Orange, CT
If you live in the local area, you must pay attention to mold growth. Even though many people believe that mold is only something that shows up during the summer, it is something that can show up at any time of the year. We are Connecticut Mold and have offered mold inspections to everyone in the local Orange, Connecticut area for decades. Now, it would be our pleasure to help you as well. The faster you can identify mold in your home, the quicker our team can help you eliminate it. Learn more about our mold inspection service, and do not hesitate to contact our team if you want to make an appointment. We are always here to help you.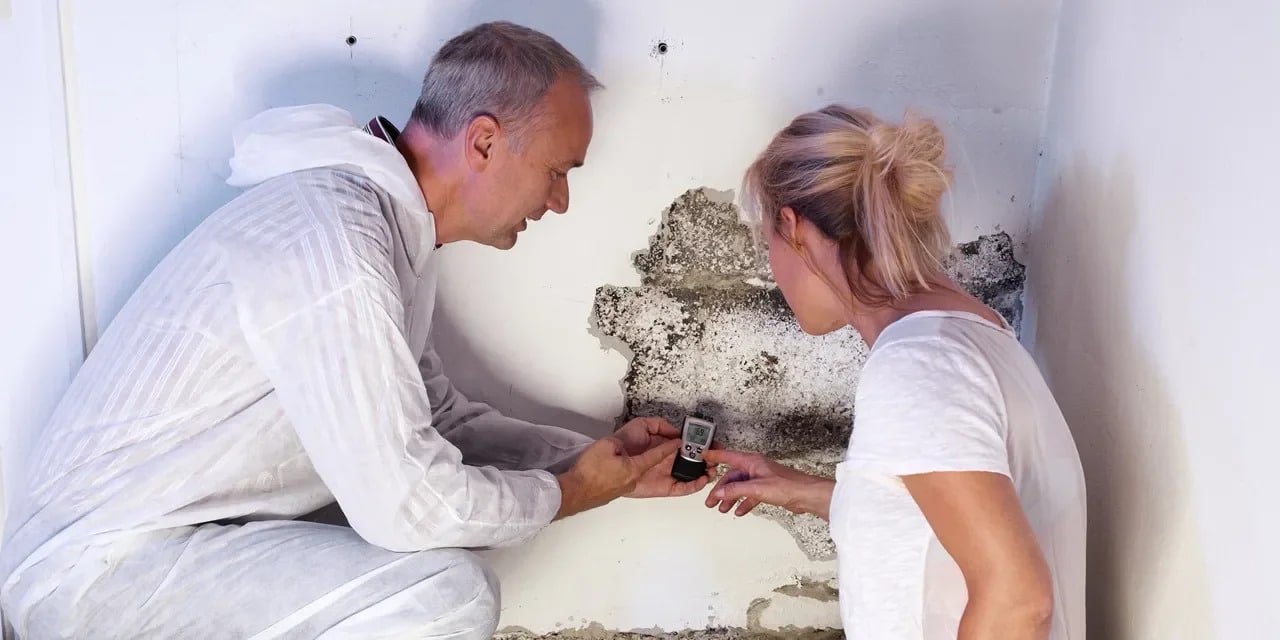 Why You Have Mold in Your Home
Many of our clients wonder why they have mold growing in their homes in the first place. It is important to remember that mold requires two essential ingredients to develop correctly. It needs to have one and humidity. Because Connecticut is located on the coast, it is a very humid area. As a result, mold can proliferate in this region.
Then, if you put a bit of extra moisture into the equation, it is straightforward for mold to spread like wildfire. For example, you might have a leaking pipe in your home. This extra moisture can make it easy for mold to grow. Or, a crack in your foundation could inject some excess humidity into the air. If there was a severe storm recently and your home flooded, mold will probably start growing. It is critical to reaching out to us for a mold inspection as quickly as possible. That way, we can help you address the issue.
The Importance of Speed
You must act as quickly as possible if you see mold growing in your home. Many people believe that this is something that they can handle on their own. In reality, it is always better for you to reach out to a professional with the tools, training, and equipment necessary to deal with it. If you delay the process, the issue will only worsen, which can be a severe health hazard. Individuals who suffer from chronic respiratory conditions, such as allergies and asthma, are particularly vulnerable to this problem.
There are two common types of mold that we see. The first is called Stachybotrys, a black mold that likes cellulose. The second is called Chaetomium. It is a green mold that likes water. Both types of mold can cause serious health problems, and our team can help you clear them out as quickly as possible.
How It Works
There are a few tasks that we will accomplish during the mold inspection. First, you should expect our team to show up wearing a comprehensive array of protective equipment. This could include gowns, gloves, and masks. We do this to ensure that everyone is kept safe during the process.
Then, our team will go throughout your home, taking samples from various locations. For example, you should expect us to sample your appliances, cabinets, attic, basement, and HVAC unit. Our goal is to make sure we do not miss any locations that might have mold present. We will also allow you to ask questions as we go, putting you in a position to make the best possible decision regarding your property.
Once we are done, we will let you know exactly what we have found. We will explain to you where we have discovered mold, why we think it is present, and what we can do to help you get rid of it. If you are looking for a team to help you eliminate mold as quickly as possible, look no further than us. We would be happy to use our training and experience to help you create a safer home.
Call Connecticut Mold for Your Orange Mold Inspection Today
If you want to protect your family and maximize the value of your property, you need to invest in a regular mold inspection. We have an unparalleled level of experience dealing with a wide variety of mold issues in the local area, and we can also help you protect your family. We are Connecticut Mold and proud to serve the local Orange area.
Contact us today to schedule an appointment with a member of our team. We would be pleased to provide you with the comprehensive mold inspection you deserve. Additionally, we also offer mold services like mold removal, mold assessment, mold testing, mold remediation and dehumidification in Orange.