About Us
Customer Satisfaction is our #1 Rule!
Mission statement: Improving indoor air quality to the best standards, by providing our customers with optimal solutions that create healthier homes and businesses.
Vision statement: We strive for a future where there is the best quality of indoor air, so people can live, work, relax, and thrive in healthy environments.
INSURED: Liability, Auto, WC, Up to $2M
Home Improvement Contractor:
CT #0647463, WC #30279H18
NY Mold Assessor License # 01271
NY Mold Remediator License # 01275
Water Damage, Applied Microbial Remediation, Fire & Smoke Restoration, Odor Control: Registration Number: 223422
Connecticut Mold is a family-owned business that cares about its clientele, we offer a customer satisfaction warranty. Connecticut Mold has been in the restoration industry for over 5 years, which allows us to offer the best-personalized service in the market. We offer extensive experience in restoring water and mold damage, fire and smoke damage and microbial sanitation in homes and businesses. For our services we only use top-of-the-line products approved by EPA.
Positioning Statement: We help home and business owners find solutions when they are in need of mold remediation, water mitigation, and repairs. In addition, we install dehumidifiers, waterproofing, sump pumps, and moisture barriers for basement and crawlspaces. As a small family-owned company, we understand the stress that comes along with home repairs, renovations, and unexpected projects. We provide our customers with superior customer service to find the best worry-free solutions to your home projects and repairs.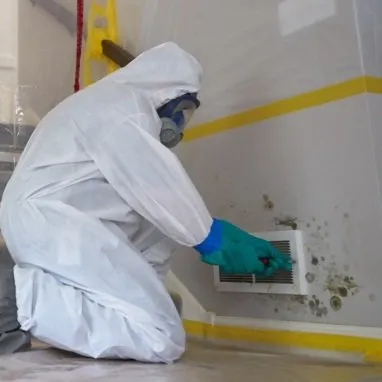 Making A Difference
All of our mold inspection and mold testing technicians are trained and are fully certified. Each technician is equipped with the most recent technology in order to review results and guarantee that the mold inspection and mold testing is safe and accurate. With each mold test, the technicians are able to supply a detailed and thorough report. We work directly with the lab responsible for analyzing our mold samples, and as a result, we are able to have a fast turnaround of the lab results, which we can pass to our customers. Connecticut Mold requires all employees who perform mold testing to be certified and licensed in this field. Because the mold inspection technicians are certified and licensed, we are able to provide you with the best and safest possible mold inspection and testing services possible.
These guys were great. Very professional and knowledgeable. During the inspection, they were able to find where the mold was and go over with me how he was going to fix my issue.
Professional, fair-priced and gets the job done! Highly recommended.
[brb_collection id="10576"]