MOLD ASSESSMENT IN TRUMBULL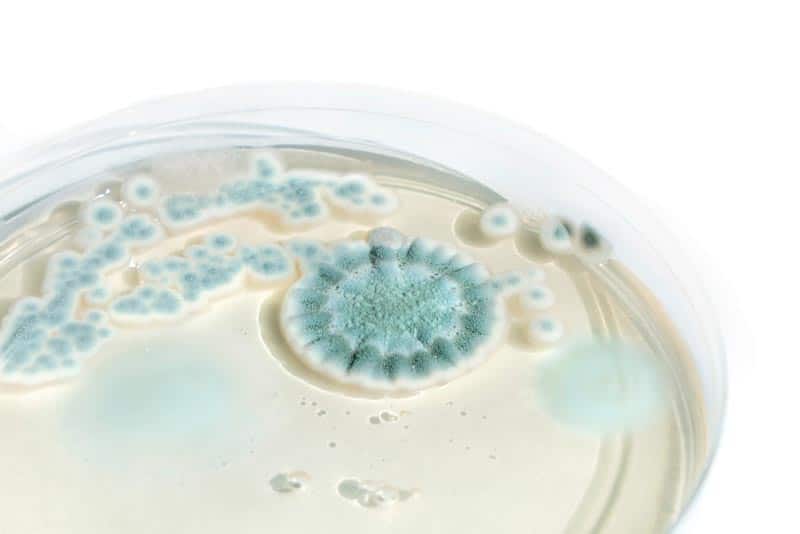 Mold. The very word can send chills down your spine, especially if you are a homeowner, business owner, or landlord. Now is time to act if you suspect your Trumbull home has indoor mold growth. If you can't see the mold, how do you know it's there? A subtle clue may be a damp, musty smell wafting through your home. While the mold may not be visible, the mildew smell is a dead giveaway that mold is lurking somewhere inside. And while a mold is a constant in our ecosystem, when mold combines with a water source, it creates a colony that can latch onto various materials and grows.
These colonies don't waste any time; mold can adhere to a surface and rapidly grow in as little as 72 hours. When the mold and moisture combine, they can cause a variety of hazards for your Trumbull home, and our humid summers and wet, snowy winters are the perfect environments for mold to flourish. At Connecticut Mold, we are uniquely aware of our state's climate and how it is conducive to mold growth in homes, both old and new. It's true; even new homes can be plagued with mold! Let the professional technicians at Connecticut Mold provide you with a comprehensive assessment of your home and take the guesswork out of the mold.
What is Mold Assessment?
So, what exactly is a mold assessment, and what can you expect? A professional mold assessment can tell you if your home has mold growth. While an over-the-counter mold kit from a local hardware store can tell you whether or not there is a presence of mold in your house, it can't tell you the whole story like a mold assessment by the experts at Connecticut Mold. Since mold is a natural occurrence in our ecosystem, it would be unusual if your home did NOT test positive for mold.
According to the Environmental Protection Agency, indoor air is dirtier than outdoor air, including airborne mold. Since houses are generally closed up, especially in the winter, the lack of ventilation encourages indoor mold growth. When you have a mold assessment performed by our certified technicians, we can pinpoint the location of your mold growth and address how to stop the moisture source that is feeding it. We can check behind walls and cracks and crevices where mold loves to hide by using state-of-the-art equipment. We search the entire home, including the attic, basement, laundry rooms, bathrooms, garage, kitchen, mudroom, and other spaces that harbor a water source.
Indoor air and surface samples are measured against outdoor mold samples to gauge the number of mold spores inside your home, providing our technicians with a baseline of the mold levels in several locations of your home. When prominent mold levels are found in the air and surface samples inside, that indicates a hidden mold problem. When the assessment has been completed, our technicians will also provide you with a detailed report that includes the type of mold in your home and how to best address its removal.
Mold Hazards
Addressing a mold issue early is vital. When indoor mold is left unattended, it can cause structural damage to your Trumbull home, causing costly repairs. Mold can grow on various surfaces, and once it permeates the material, cleaning the cloth may not be enough. Items like furnishings, clothing, drywall, wood, carpet, and insulation, may have to be replaced entirely based on damage. Certain mold strains, like Stachybotrys and Chaetomium, also known as 'black mold,' secrete mycotoxins, chemicals that can cause disease and death in humans and animals. While not as lethal, other mold strains can still cause health problems in those who ingest the mold spores. Mold spores can cause allergy symptoms, including coughs, runny noses, headaches, and respiratory issues. Those with compromised immune systems and pre-existing health issues are at even more risk of health problems. Don't risk your family's health and the integrity of your home's structure; enlist the help of the experts at Connecticut Mold to provide a thorough mold assessment of your Trumbull home.
Connecticut Mold
At Connecticut Mold, we pride ourselves on providing quality, comprehensive mold services. With years of experience and expertise, coupled with the most advanced technology and equipment, our highly trained technicians can provide reliable, verifiable information regarding your home's mold situation.
While mold may seem like a slight inconvenience, it can wreak havoc on your home and family's health, so it must be confronted quickly. Our experts are ready to provide a complete assessment of your Trumbull home to arm you with the knowledge you need to combat this intruder and stop it in its tracks. Trust the hometown leader in mold assessment for your home or business—call Connecticut Mold!
Additionally, we also offer mold removal, mold testing, mold inspection, mold remediation, and dehumidification services in Trumbull!