MOLD REMOVAL IN EASTON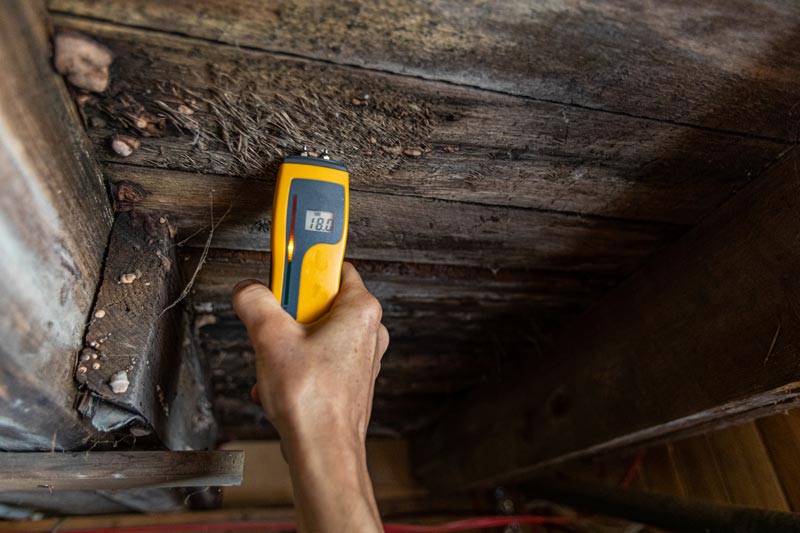 What do all of the following scenarios have in common? You have an abscessed tooth. You can either remove it yourself or see an oral surgeon discuss your options and potentially save the tooth. Or the transmission on your car blows. You can YouTube "how to fix a transmission" and possibly mess up the engine, costing you time and money, or you can visit your local mechanic and see what alternatives might be available to you.
Lastly, you locate mold in your Easton home. You could run to the store and buy some mold removal solvents and perhaps spread the mold throughout your house while also jeopardizing your health, or you could enlist the help of Connecticut Mold, the experts in mold removal. There is a time to handle a situation yourself, and there's a time to call in the professionals. Removing mold from your Easton home requires special training, equipment, and even personal protective gear. Call in the specialists from Connecticut Mold when you need mold removal.
Finding Mold
You may find mold growing inside your Easton home, and if so, it needs to be removed. However, you may smell mold but not see it, and it is vital to have a professional mold company find the hidden mold before it poses too much damage to your home. Since mold is a parasite, it immediately damages its host. If not caught soon enough, the decay will be so severe that the host material will need to be replaced instead of just cleaned and disinfected.
Replacing drywall, insulation, floorboards, windowsills, carpeting, fabrics, and furnishings can get very expensive, so you will want it removed immediately if you suspect mold in your home. At Connecticut Mold, our certified mold specialists take extra care in providing mold removal services because we know what is at stake. Not only can the very structure of your home be at risk from mold growth, but your family's health is in jeopardy, too.
Generally, we are inside our homes more than anywhere else, especially in the cold Connecticut winters. According to the Environmental Protection Agency (EPA), indoor air is more polluted than outdoor air since weather conditions can clear the air and make it cleaner. Indoors, we recirculate our air and often don't have the proper ventilation to remove pollutants. When the natural mold in our air finds a water source inside your home, a mold colony will begin to grow, causing damage to the house and increasing the likelihood of ill health effects for your family members.
Mold can cause allergic reactions, including runny noses, coughs, itchy, watery eyes, and difficulty breathing. People diagnosed with asthma and other lung ailments are particularly at risk of mold exposure. If your Easton home harbor Stachybotrys or Chaetomium, two common genera of black mold, the effects can be even more severe. Long-term exposure to the mycotoxins excreted by black mold can cause neurological issues, certain cancers, impaired breathing, and in limited instances, even death.
Cleaning Mold
Mold removal is a very delicate, time-consuming process. At Connecticut Mold, our technicians will cordon off any areas of your home that have mold growth by using plastic sheeting. This protective barrier is sealed and can only be entered through a designated pass-through to help contain the mold from becoming airborne and landing in other rooms. It also protects the home inhabitants from any chemicals, mold, or dust that may become airborne in the removal process.
To protect our technicians from harm, they are outfitted in personal protective equipment (PPE), including goggles, gloves, plastic booties, full-body hazmat suits, and masks. Our technicians can use several approaches to remove the mold from your Easton home; each requires a full assessment of your home's unique situation. However, some standard mold removal practices include scrubbing the area with a wire brush and using non-toxic, antimicrobial, and antifungal agents to clean the area.
The air is then treated with a biocide to protect against future mold growth. Negative air vacuums and air scrubbers with HEPA filters are used to remove airborne mold particles, clean the indoor air, and prevent cross-contamination of other rooms. Various blasting measures may be used for mold in tight spots where wire brush removal is difficult. While blasting methods cause airborne particles, they are especially good at quickly removing mold from materials with little harm.
Once the removal is complete, our technicians will provide you with a comprehensive report of the process. We recommend discouraging mold regrowth and any materials that may need to be remediated and replaced. At Connecticut Mold, we pride ourselves on helping our neighbors restore their Easton homes to pre-mold conditions for safer, healthier homes. Call us today for your mold removal project.
Do you have questions about mold in your Easton home? Contact the qualified, experienced, licensed experts at Connecticut Mold—we're happy to answer any questions you may have and help you with solutions. Additionally, don't forget to ask about other mold services such as mold assessment, mold testing, mold inspection, mold remediation and dehumidification in Easton!