Mold Removal Weston, CT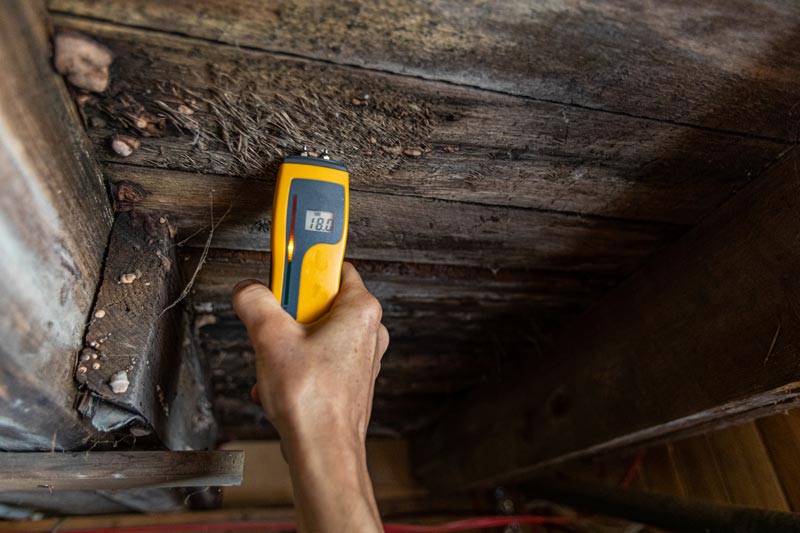 At Connecticut Mold, we understand that finding mold in your Weston, CT, home can be distressing. We know that you want to get rid of this mold as quickly as possible, and our team would be happy to help you. We bring more than 30 years of experience to the table, and we can use the latest equipment in the industry to help you get rid of the mold in your home and make sure that you and your family have a source of clean air to breathe. Then, we can share tips with you about keeping the mold away. If you would like to learn more about our mold removal services in Weston, CT, look at some important points below, and reach out to our team at Connecticut Mold to make an appointment!
Why Do You Need To Get Rid of Mold in Your Home?
If you notice mold in your home, you might think you can wait to deal with it later. In reality, you need to get rid of the mold in your home as quickly as possible. Some of the reasons why include:
Health Hazard: Mold is a significant health hazard. While several types of mold could grow in your home, two of the most common are Stachybotrys and Chaetomium. Stachybotrys is black mold, and it can release spores in the air that lead to significant respiratory issues. Chaetomium is like wet environments, and it has a blue-green appearance. Mold is particularly problematic for people who have allergies and asthma. Protect the health of the people in your home by getting rid of mold.
Structural Issues: Mold can also lead to structural issues. For example, some types of mold-like fiberboard, wood, and other materials are used to make your home. If you want to prevent mold from eroding your home, you need to work with a team that can help you get rid of it as quickly as possible.
Home Value: Your home is an investment, and you need to treat it as such. If you want to preserve the value of your home, you can't have mold in it. Work with a team like Connecticut Mold that can help you remove mold from your home quickly and efficiently.
You may think that you can handle mold by simply tossing some bleach on it. While this might work for some types of mold, it will not work for all of them. You need to work with professionals who can identify mold that you cannot see, use the right equipment to remove it, and prevent it from coming back.
How Does Connecticut Mold Get Rid of the Mold in Your Home?
At Connecticut Mold, we use the latest techniques and best practices in our field to get rid of mold from your home. Some of the tactics we use include:
All of our techs will show up in comprehensive safety gear. This includes goggles, gloves, full-body suits, and more.
We use the best vacuums in the industry to soak up any water present in your home. Mold likes water, so we remove it.
We will use HEPA filters to get rid of spores in the air. This will protect you and keep mold from replicating.
We will also use advanced equipment to ensure we do not leave any mold behind. We will sweep your entire house, taking samples to ensure we do not miss anything.
Work with us to help you eradicate the mold in your home. At Connecticut Mold, it would be our honor to help you.
How Do You Prevent Mold From Returning To Your Weston, CT Home?
It is just as vital for you to think about how you can prevent mold from coming back. First, you need to stay up to date on routine maintenance. This means paying attention to your water heater and HVAC unit, ensuring that they do not become breeding grounds for mold in the future.
You also need to invest in regular mold inspection services. At Connecticut Mold, we can help you with that as well. We will swing by your home from time to time, test your house to make sure there is no additional mold present, and make sure you have a clean bill of health.
Contact Connecticut Mold Today for Premier Mold Removal Services in Weston, CT
There is a lot to know about removing mold from your home, but the most important thing you need to remember is that you should trust professionals who know how to get rid of the mold and restore your home to its beautiful, rightful state. At Connecticut Mold, it is an honor to serve individuals and families who live in Weston, CT. All of our technicians are licensed and insured, and we have the training necessary to help you quickly and efficiently remove mold from your home. If you would like to learn more about how we can help you, call us or book an appointment today!, remember Connecticut Mold for additional mold services like mold assessment, mold remediation, dehumidification, mold testing and mold inspection in Weston!