Mold Assessment
Determining whether or not your Darien home has mold may not be as easy as it seems. While you may have solid clues that your home may be infested with nasty mold, the best way to be sure is to have a certified mold specialist perform a mold assessment in your home. Connecticut Mold is the premier mold assessment company in the Darien area, offering expert testing, years of experience, and friendly, helpful technicians.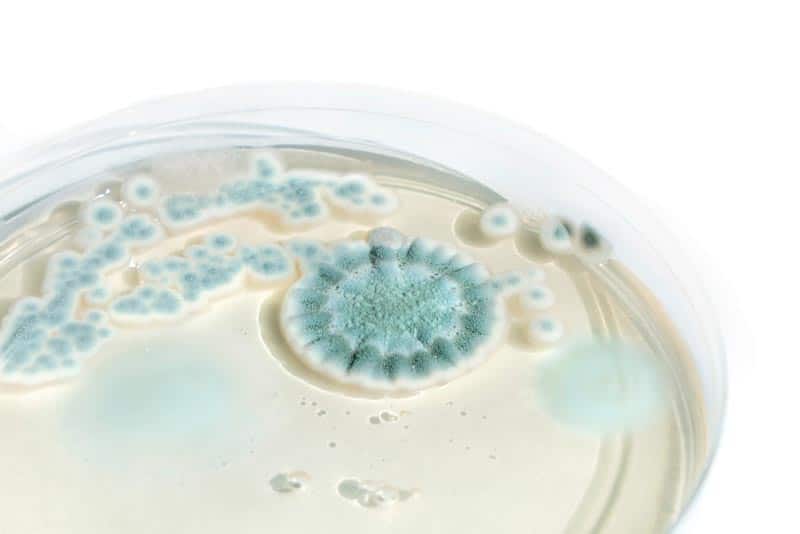 Our Goal
At Connecticut Mold, our collective goal is your complete satisfaction. We understand that even the possibility of mold in your home can be unsettling, so we offer a comprehensive mold assessment to ensure nothing is missed. We thoroughly inspect your home, from the roof and attic to the kitchen, bathrooms, laundry area, garage, basement, and any space in your home you believe may have mold growth. We also focus on all areas of your home that may be susceptible to water accumulation, rainwater, or leaks, and any hint of mold is tested. Our professional mold experts take samples from surface areas and the air and evaluate the indoor against the outdoor mold levels. Several examples from different regions of the home are taken and then measured against the groups from outside to determine if your home's levels are elevated. If prominent levels of mold are detected, we find the source in an effort to attack the mold's growth.
Professional Testing
Why is professional mold assessment critical? First, you will have peace of mind knowing that our technicians at Connecticut Mold are experts in our field, armed with the experience and tools to thoroughly assess your home for mold infestation. While a do-it-yourself kit is an option, an at-home kit can't detect the type of mold growth, and most importantly, it can't see hidden mold. When you trust Connecticut Mold to complete a thorough assessment on your Darien home, you can rest assured that no stone will be unturned, and we will find mold wherever it may be hiding. By enlisting the most advanced equipment, we can find mold behind drywall, under flooring, and even locate higher levels of mold on soft surfaces like furnishings and curtains.
Mold accumulates in areas where humidity and moisture meet, so we check behind your major appliances, including your refrigerator, freezer, dishwasher, and washing machine. These areas are hotbeds for mold growth because you may have a small leak that is hidden either in the wall behind the appliance—one you may never see unless you have a professional mold assessment. At Connecticut Mold, we know where to look, how to look, and what to do when we find mold. Our technicians keep you informed of any findings and offer solutions tailored to your home's individual needs.
What's A Little Mold?
If you suspect you have mold in your home, you may not consider it to be a pressing matter. What's a little mold; it's no big deal, right? Unfortunately, a small amount of mold can multiply quickly, turning into a significant problem for your home and your health. Mold can latch on to almost any material, including wood, various floor coverings, and even metal. Once the mold starts to grow, it can eat away at the very materials holding your home together! Once the damage has been done, the only way to repair it is to remove the materials and replace them—a potentially costly and arduous process. Instead, when caught early, mold can be removed, and levels can be returned to a livable state, which is one of the reasons it is so important to have your home assessed if you suspect any type of mold growth.
The other main reason to find mold is for the health and safety of your family. Pets and people can be affected by mold growth due to the fact that it is an allergen. People with compromised immune systems, small children, older adults, and pregnant women are the most susceptible to mold allergens, but they can affect anyone. Symptoms range from headaches, runny noses, constant dry coughs, and fatigue to upper respiratory conditions and asthma attacks. Since there are so many types of mold species, it is difficult to tell which ones can truly be harmful just by looking at them. A comprehensive mold assessment by Connecticut Mold can provide all the answers you need to keep your loved ones healthy.
Don't delay; mold won't wait, and every day, it grows. The mold assessment provided by Connecticut Mold is detailed, and our technicians are ready to answer any questions you may have regarding what to do if mold is found in your home. Contact the leading mold assessment company in the Darien area, Connecticut Mold, and schedule your home's mold test today. Additionally, get in touch with us for more mold services like mold removal, mold testing, mold inspection, mold remediation and dehumidification in Darien!