Dehumidification In Westport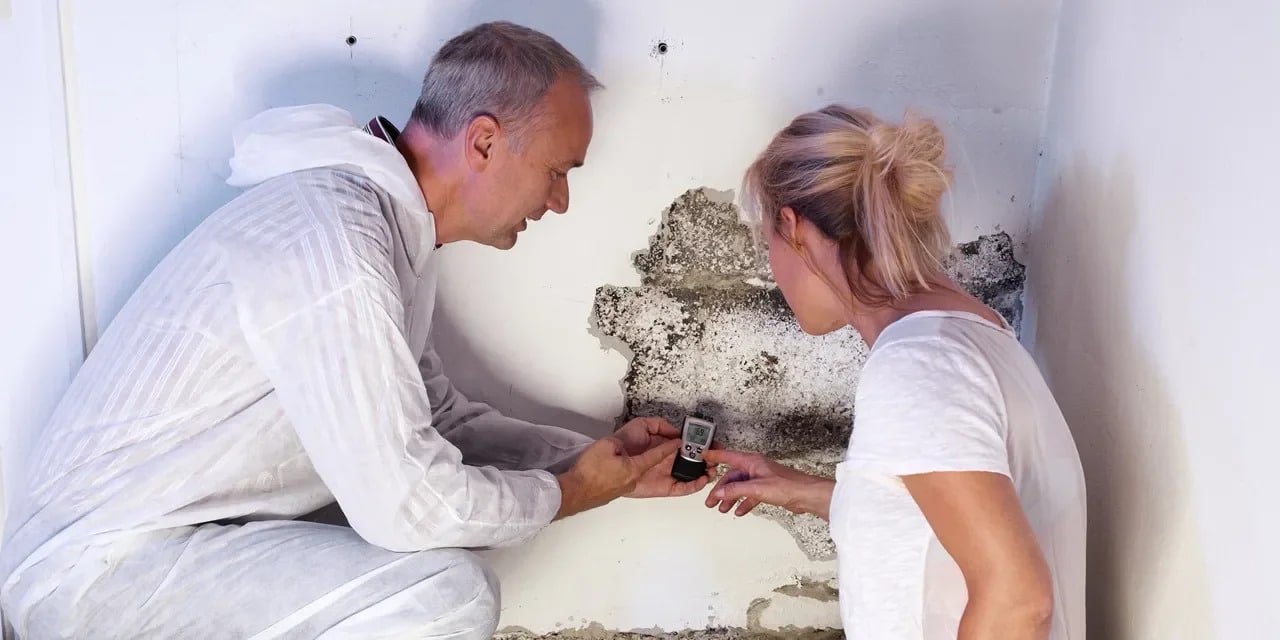 Living in Westport, you can count on at least one-third of the year's days to bring rain. With an average of 52 inches of rain each year, Westport gets three times as much as Los Angeles. The hot, muggy summers contribute to high humidity levels, contributing to mold accumulation in your home. Mold can cause massive destruction and cause health issues for people and pets inside the house, so it is essential to address a mold issue as soon as it is uncovered.
The water from a storm can often infiltrate your home through the basement or roof, and water accumulated will attract mold spores. These spores mix with the water to start a colony and cause harm to the materials, slowly eating away at the structure of your home. The destruction can be curtailed, however, if you act quickly. Using a process called dehumidification, any standing water or wet materials can be dried before mold has the opportunity to grow. The process must be started as soon as the water is spotted, and the pros at Connecticut Mold can help!
Do I Have Mold in My Home?
You may have mold growth in your home and not even know it. Mold is stealthy and can find in inconspicuous places. It multiplies and can adhere to many different substances, so the key is to attack the problem as soon as you determine there is an issue. At Connecticut Mold, our certified mold professionals provide solutions, including several different dehumidification plans.
How Does it Work?
Humid air invites mold, so it is essential to control the relative humidity in your home. When your home unexpectedly has a flood or experiences a water leak, not only can your home accumulate water, but the humidity rises, too. This moisture is like a beacon to airborne mold spores, searching for a place to land and grow. The longer the mold is allowed to grow, the more damage it can inflict and the more damage it can cause to your health. While not all molds are toxic, certain mold species can be particularly harmful.
Black molds like Stachybotrys and Chaetomium emit mycotoxins, chemicals that can irritate the lungs, cause allergy symptoms, and even cause death to humans and animals. Dehumidification is a process used to dry the air and any wet materials that can be salvaged so that mold cannot flourish. This process uses industrial-size fans, negative air machines, dehumidifiers, and refrigerants. During the dehumidification process, the goal is to bring indoor humidity levels between 30 and 60 percent to discourage mold growth. However, other factors must be considered during the dehumidification process, including the actual indoor moisture level, the season of the year, and the weather outside.
Our technicians can use several methods based on your Westport home's particular needs. If only a few rooms in your home are affected by water damage or a small leak, then the drying process can be contained to those few rooms to discourage any possible mold spores from traveling from room to room. Occasionally, dehumidification can be achieved by combining advanced equipment with opening the home's windows, contingent upon the time of year and the weather.
In very high humidity, a Low Grain Refrigerant unit called an LGR pre-cool the intake air, resulting in more water removal, better energy efficiency, and an overall drier processed air. Conventional Refrigerants are used when only a tiny amount of water is introduced, like a leak in your plumbing. Our technicians may utilize desiccant dehumidifiers when bricks, stone, or other hard materials that do not absorb water well need to be dried. These units use a chemical to absorb moisture from the air and work well in winter when the temperature and humidity levels are generally lower.
Our Service
At Connecticut Mold, we use only the most advanced equipment and methods to ensure your home's water damage is minimal. It is vitally important that the dehumidification begin as soon as possible since mold can grow in just a few days. Proper dehumidification can save the materials that comprise your homes and personal items like rugs, furniture, and curtains.
Our technicians work quickly and efficiently to stop mold growth before it has a chance to start causing damage. We are dedicated to providing you with outstanding service, so a follow-up appointment is scheduled after completing the dehumidification process. Another meeting gives our technicians the chance to measure the relative humidity and mold levels inside your home to see if additional treatment is needed. Have a leak or a flood? Don't delay; call us today! At Connecticut Mold, we deliver exceptional dehumidification results from qualified, thorough mold technicians. Schedule an appointment or call us to learn more about services! Also, don't forget to ask about our additional mold services: mold assessment, mold remediation, mold removal, mold testing and mold inspection in Westport!