Mold Assessment In Westport
Would you be surprised to know that the air inside your Westport home is more polluted than the air outside? According to the United States Environmental Protection Agency (EPA), indoor air is two to five times more polluted than outdoor air! When you consider outdoor air full of vehicle exhaust fumes, manufactured chemicals, smoke from fires, and a variety of particulates, the fact that indoor air is worse is astounding.
However, many of our homes are closed up tightly, especially in the winter, and outdoors, wind, snow, and rain can organically "clean" the air. Indoors, even our air conditioning and heating units are littered with unhealthy pollutants, like mold. While mold is a natural element found in indoor and outdoor air, introducing mold to an indoor moisture source can spell disaster.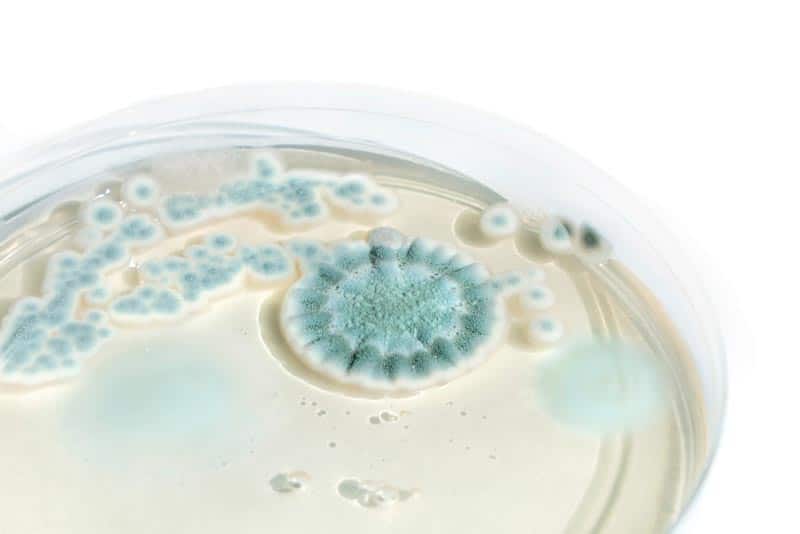 This airborne mold mixes with the water source from a leak, flood, condensation, or another form of moisture to create mold colonies. These mold colonies quickly grow and affect our indoor air, causing health issues for the people and pets who reside inside. The worst part of this situation is that much of this mold is hiding—under kitchen cabinets, behind drywall, in attic crawlspaces, and even in our carpet and furnishings. To determine if your home has hidden mold colonies, enlist the help of the experts at Connecticut Mold. Our professional, certified mold technicians can measure the mold in your Westport home's air and find a hidden mold that may be polluting your indoor air.
Hiding Spots
While you may see mold around your shower or on your windowsill, many mold colonies are easily hidden. Mold will seek out water leaks, condensation, puddles of melted snow—anywhere it can thrive. Our technicians will inspect both inside and outside your home during our thorough mold assessment and inspection to locate any water sources that may feed into mold growth. Outdoors, standing water, broken sprinkler heads, and even water runoff can contribute to mold getting INSIDE your Westport home.
Health Effects of Mold
Have you heard the old expression, "What you don't know can't hurt you?" In the case of indoor mold growth, ignorance is NOT bliss. At Connecticut Mold, we take our mold assessment service very seriously because we know the damage that mold can do, even in a short time. Not only can mold cause health problems like dizziness, memory loss, asthma attacks, respiratory issues, and allergy symptoms, but certain types of mold can pose far more danger.
Chaetomium and Stachybotrys are two common yet hazardous types of black mold species that could be growing in your home. These types of mold release mycotoxins into the air that you breathe—chemicals that can affect cognitive skills over time, cause certain cancers, and in rare instances, even result in death. Since there are an estimated 100,000 different types of mold, it is crucial to have an expert assess your home's air for your safety. Imagine—you are breathing in these hidden pollutants every day; let the experts at Connecticut Mold provide a mold assessment to uncover what might be hurting you.
Additional Problems
Inhaling mold and other particulates is a health risk, but did you know there are other risks associated with mold colonies in your home? As mold meets water, it grows, latching on to porous materials like paper, sheetrock, insulation, carpet, and fabrics. Once the decay has begun to colonize, it starts to consume the material on which it is growing, slowly deteriorating the matter until it must be removed and replaced. This destruction can be very costly, especially if mold colonies have sprung up in several areas of your home.
However, when caught early enough, mold can be identified and removed and the water source fixed to ensure no future colonies can form. So mold can make you sick, but it can also destroy your Westport home! At Connecticut Mold, we can provide a thorough assessment of your home's mold issue, from structural damage to the type of mold inhabiting your home.
Professional Services
While you may feel your home doesn't need an assessment, you don't know what is lurking behind the walls of your home. Even new homes can be stricken with mold growth, especially since mold inspections are not part of new home inspections. Rely on the professionals. Connecticut Mold is one of the premier companies in the Westport area for mold inspection and testing services.
Our qualified, highly trained technicians have amassed years of experience in all facets of mold services, from inspection and detection to removal and remediation. We utilize only state-of-the-art technology, techniques, and equipment, and our technicians are enthusiastic about finding solutions to your mold questions and problems. Suspect your Westport home has mold? Don't take chances; contact Connecticut Mold today to schedule your mold assessment service. Also, don't forget to ask about our additional mold services: dehumidification, mold remediation, mold removal, mold testing and mold inspection in Westport!