Many people do not realize that they have much mold in their homes, but if you overlook mold, you could develop serious health hazards. You could also harm the value of your Orange, CT property.
At Connecticut Mold, we are here to help you protect your home against the hazards that can be created by mold in your home. We will work with you to ensure that we routinely test for decay, and we can work with you to remove it if necessary. Learn more about our processes below, and contact us today to make an appointment.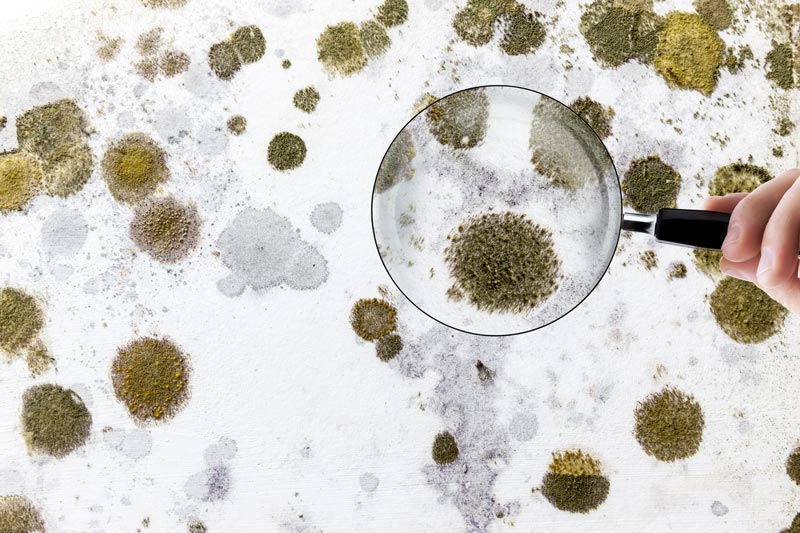 The Importance of Mold Testing
If you live in Orange, CT, you must invest in mold testing every time. This is very important because it can not only help you keep your family safe but also help you protect the value of your property.
Mold can get into your respiratory system quickly. Mold could release spores into the air, which means you can breathe them into your lungs. When this happens, you could develop a bloody nose, an asthma attack, or issues with your seasonal allergies. Vulnerable individuals could develop even worse symptoms.
Furthermore, mold can threaten the structural integrity of your home, so you need to work with a professional team that can stay on top of this concern. At Connecticut Mold, we can do precisely that. Allow us to help and test your home in Orange, CT area.
An Overview of Our Testing Process
There are lots of homeowners in the local area who think that they can test for mold on their own. Then, they think they can clean it up. The problem with this thinking is that you need to make sure that you identify all sources of mold in your home. If you spot it in one area, you probably have it elsewhere. Furthermore, you must ensure that you identify the correct type of mold on your property.
For example, you might have something called Stachybotrys. This is what many people call black mold, and it can be hazardous. It is also a very hardy mold, so removing it takes much work.
You might also have a specific type of mold called Chaetomium. This is a blue mold that may look a bit fuzzy in its appearance. It likes to live in moist places, and it can cause severe damage if you allow it to continue to grow. Our team can help you with that.
We can help you by using the top equipment in our industry. We can figure out where in your home the mold might be hiding. This could include behind your appliances or within your ductwork. We will test the surface and the air to ensure you do not overlook anything.
We will also work with one of the top labs in the area to ensure we get accurate results. We will ensure that you and your family are safe from start to finish. Once we have the results, we will let you know exactly what we need to do to complete the job.
Connecticut Mold Also Offers Expert Orange Mold Removal Services
So, what do we do next once we find mold in your home? Of course, we can also help you remove mold from your Orange, CT, house. We will work with you to find the best way to get rid of the mold in your home and keep it away.
We offer expert mold removal services that use the best equipment in the industry to get rid of mold from your home. We can quickly and efficiently get rid of mold from all areas of your home and use solutions that are safe for your home and the local environment.
If you are looking for a team to help you get rid of the mold in your home on the first pass, then you need to partner with Connecticut Mold. We have unparalleled experience in our field, and we can help you with your mold testing and removal needs.
Contact Connecticut Mold for Your Orange, CT Mold Testing Today
If you have questions or concerns about the mold in your home, we are here to help you. We have always put the needs of our clients ahead of our own, and we would be happy to do the same for you. You cannot delay your mold testing. The sooner you test in Orange, CT, the sooner we can remove the mold in your house. Call us today to make an appointment with our mold testing team or get additional information on our wide range of services like mold removal, mold assessment, mold inspection, mold remediation and dehumidification!