MOLD ASSESSMENT IN MONROE
You know that mold is unsightly and musty, but do you know about the hazards associated with mold? Certain mold variations like Stachybotrys and Chaetomium emit noxious mycotoxins into the air, which can cause health problems. Did you know that mold can also deteriorate the materials that construct your home? From floorboards and fabrics to sheetrock and ceiling tiles, mold can decay the structure of your Monroe home, and if not addressed quickly, the materials will have to be removed and replaced. Mold can be costly on many different levels.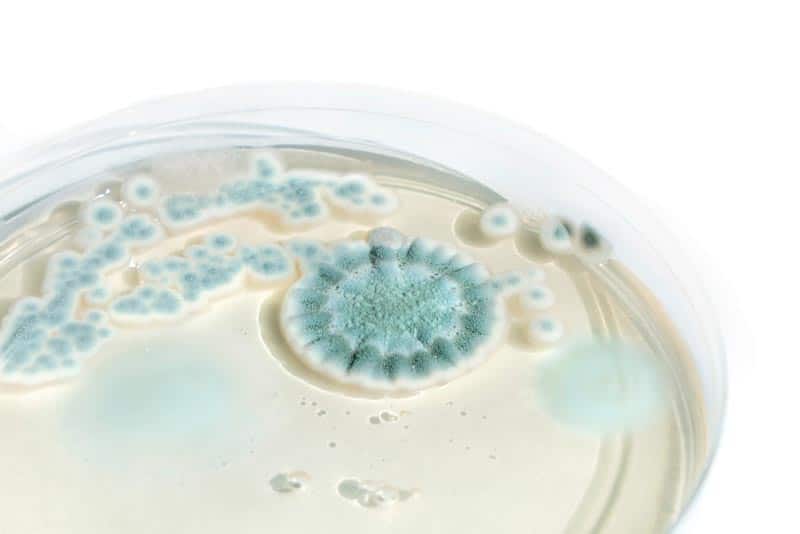 Air Quality
Did you know the air quality inside your home is substantially worse than outdoor air? Fresh breezes, rainwater, and open spaces help keep the air outside cleaner than the air in your Monroe home. According to the Environmental Protection Agency, indoor air can be anywhere from two to five times worse than outdoor air! Since most houses are closed up most of the time, especially in the winter, the air inside can accumulate dirty particulates, including mold. That mold can build up, find a water source, and colonize.
Mold Assessment
A professional mold assessment can ensure that your Monroe home stays free of mold colonies. At Connecticut Mold, our certified mold technicians can perform a comprehensive mold assessment to discover any hidden mold colonies growing in your house. If Stachybotrys or Chaetomium are detected, these "black mold" variations can cause serious health issues for the home's inhabitants. The mycotoxins emitted can irritate allergy symptoms and exacerbate asthma and respiratory issues. Over time, prolonged exposure to these molds can result in cognitive issues, neurological damage, breathing problems, and in rare instances, even death. While black molds are widely known to be the worst, even less harmful mold types can potentially cause health risks. Any mold in your Monroe home needs to be immediately addressed since mold proliferates.
Mold is every day; you'll naturally find it in your home. However, when mold meets moisture, it will colonize and grow. The moisture source can be from a natural disaster, an abundance of rain, snow, sleet, hail, or even a leak in the home. On average, Monroe receives more rain and snow than other cities in the U.S., so its climate is conducive to mold growth. During the assessment, the first step is locating the water source and fixing the problem; otherwise, the mold will continue accumulating. You may not even know it has infiltrated your Monroe home, but a thorough assessment by a professional at Connecticut Mold can find the mold that may be hiding. The experts at Connecticut Mold are intimately aware of our state's unique climate, its affinity for mold growth, and its hiding places.
Do you think you'll save a few dollars by checking your home for mold? While an over-the-counter mold testing kit can detect mold in your home, it cannot give you the location or if your home has black mold. Additionally, you may not have the proper hazmat gear to protect you from airborne mold spores. Ingesting mold spores through your eyes, nose, or mouth can cause health risks, so leaving an assessment to the professionals is best for your health.
Think you don't need a mold assessment because your home is brand new or just purchased? Mold assessments are generally not a part of a regular home inspection, and inspectors are not looking for mold, so they can easily miss it. Even new homes can be infested with mold growth, so it is vital to have your home explicitly checked for mold. To save time and money, have a professional assessment from Connecticut Mold. You will also protect yourself and your family from errant airborne mold spores!
Why Choose Us?
At Connecticut Mold, we are the experts in comprehensive mold services in Monroe and the surrounding areas. Our technicians take extra steps to guarantee safety during a mold assessment and are equipped with all the proper protective gear. Mold can easily cross-contaminate other rooms if it is not carefully removed in an evaluation. We use the newest technology and techniques to assess your home's mold growth competently and provide viable solutions to address your home's mold problem.
Remember, mold will not go away by itself. You can attempt to paint over it or possibly scrub it away using chemicals, but it will continue to surface if the water source is not addressed. Also, in the case of hidden mold, you may not even know it lurks somewhere in your home! A complete mold assessment by the certified professional team at Connecticut Mold can help you locate and eradicate any mold colonies in your Monroe home. Don't hesitate; to call us today or schedule a free to learn more about our mold services like mold removal, mold testing, mold inspection, mold remediation and dehumidification in Monroe!