Mold Remediation Fairfield, CT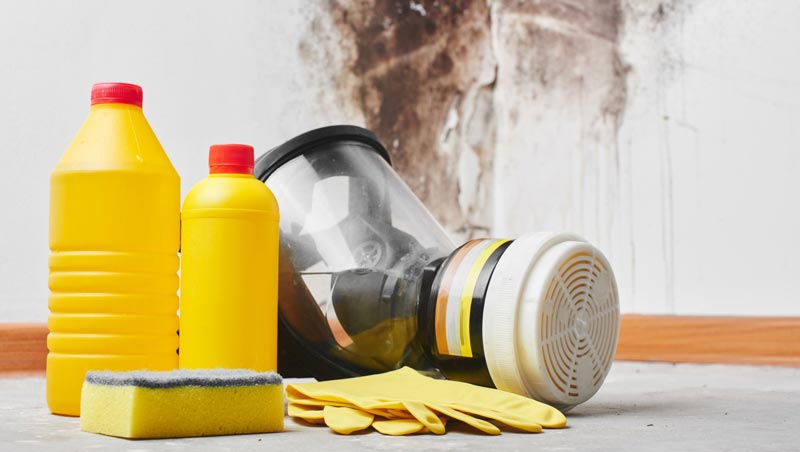 Do you need help with mold growing in your house? If so, our professionals are available to help you. At Connecticut Mold, we provide expert mold remediation services throughout Fairfield, Connecticut. Even though many people believe that mold is found in the basement and bathroom, it can be found anywhere throughout your home. That is why you need to rely on professionals who can help you with mold assessment and remediation services.
Mold is a severe health hazard, and it can significantly impact your property values. If you believe that you have mold in your house, do not delay. Our team has the training and experience necessary to remove mold from your property and protect what matters most to you.
Rely on Professionals For Mold Remediation in Fairfield, Connecticut
There are a lot of homeowners who initially try to clean up mold on their own. Even though you may feel like this is something you can handle, it is always better to rely on experts with the proper training and experience. Some of the reasons why you need to trust a professional team to help you with your mold remediation needs include:
Mold can also cause structural damage to your home. It can eat away at the frame of your house, driving major repair bills down the road. You need professionals who can help you protect your house from this type of damage.
You may notice Stachybotrys, commonly called black mold, growing throughout your home. It tends to appear around cellulose materials, such as fiberboard. This is not molded that you want to mess with on your own. It would be best to rely on professionals who know how to get rid of it and keep it away.
You might also spot Chaetomium, which has a blue-green, fuzzy appearance. It commonly grows in areas with a lot of water. We can help you get rid of this health hazard as well.
If you do not reach out to professionals, mold will continue to spread throughout your home. If you delay, the problem will only get worse, so you need to reach out to professionals who know how to respond and rectify the situation as quickly as possible.
Even though you may feel like you can get rid of the mold you see on the wall, there is a good chance that mold is growing elsewhere throughout your home. You might not be able to see it yet. If you want all of your mold to be eliminated on the first attempt, you need to trust professionals who can help you.
At Connecticut Mold, our team has the proper training, experience, and dehumidification equipment to assist you. Trust us to help you get rid of mold in your home.
Common Reasons Why Mold Grows in Fairfield Homes
There are several common reasons why mold might grow in your Fairfield home. Some of the most common causes include:
Fixture and Appliance Leaks: If you have appliances in your home that are leaking, it creates a wet, moist, warm environment in which mold can grow. A leaking washing machine busted seals around the toilet, and dripping showers can contribute to mold growth.
Too Hot: The vast majority of mold requires a warm environment to grow. If your basement or attic is not insulated appropriately, it might be scorching in these locations, leading to mold growth.
Rising Humidity Levels: During the summer, it can get very humid in the local area. This type of humidity is very conducive to mold growth.
A Leaking Roof: Although you might not think about your roof every day, a leaking roof can contribute to mold growth. This can be particularly dangerous because water can feel through throughout other layers of your home, causing mold to follow it.
Make sure you reach out to the professionals with Connecticut Mold for help dealing with these issues.
Connecticut Mold's Remediation Services
If you decide to trust us, there are several points you should keep in mind about our professional services. They include:
We will use HEPA air filters to get rid of mold and spores.
We can use ionized air purifiers, UV lamps, and chemical biocides to get rid of the mold from your HVAC system.
Our professionals always come with the best safety equipment to protect themselves as they get rid of the mold from your house.
We have specific solutions that can contain mold, preventing it from spreading as we get rid of it.
Once we are done, we will also provide a complete mold inspection to ensure the mold does not come back. Count on us to assist you.
Contact Connecticut Mold for Help With Mold Remediation
If you need a professional team that can provide you with Fairfield mold remediation services, looks no further than Connecticut Mold's team. We are one of the most trusted companies in the field, and it would be our pleasure to help you with your mold remediation needs. Call us or book an appointment to learn more about our mold removal, mold assessment, mold testing, mold inspection, and dehumidification services in Fairfield!