Mold Inspection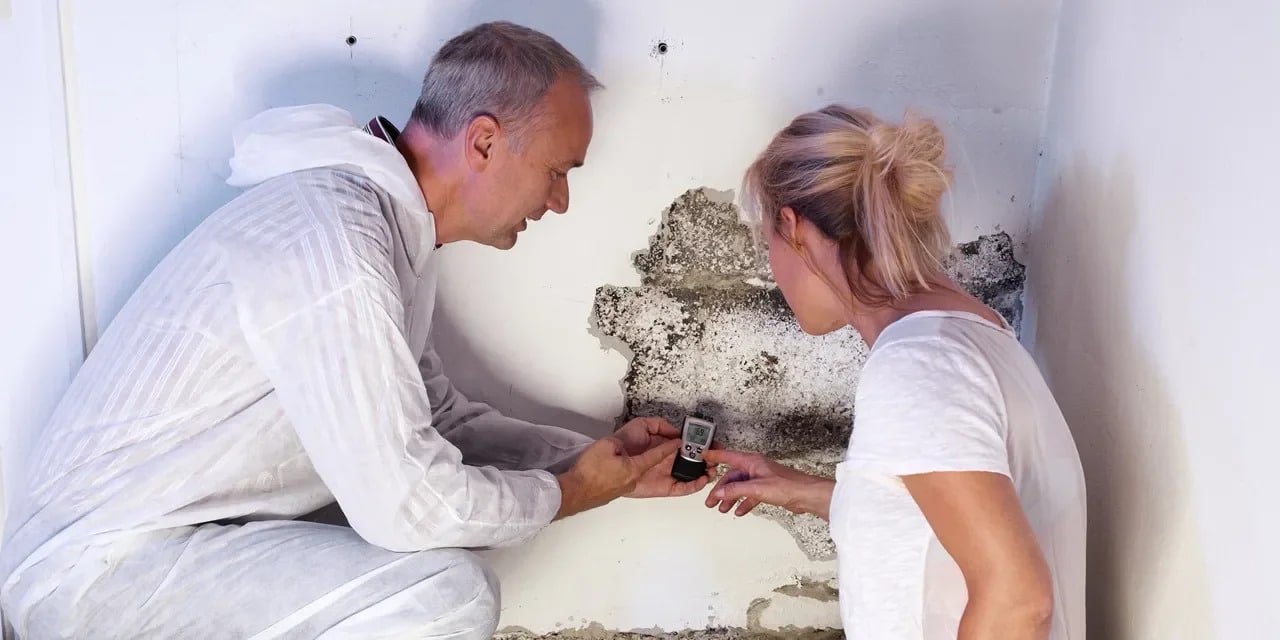 Hey! Hypothetically, what would you do if you found mold in your Stamford home of business? You may freak out or decide it's no big deal. If you see it, you may paint over it or use bleach to try and eradicate it. You can take many steps, but why wouldn't you call a professional to help you? A professional mold inspection company can determine if you have a mold infestation, the type of mold, where it may be growing, and most importantly, what to do about it. At Connecticut Mold, we provide comprehensive mold inspections in Stamford and surrounding areas to give you a plan and peace of mind.
Weather 
Did you know the weather can affect the chances of mold growth in your home? Stamford receives more rain and snow than most other areas of the United States, which can result in floods, leaks, and ultimately, an abundance of mold. While you may think that the wintry weather would kill the mold, it does not; as long as there is humidity, the mold can take root. Cold, wet weather and warm, heated houses are ideal for condensation build-up and fungal growth. Mold doesn't just grow in the winter, however; warmer weather fosters the growth of mold, as well. Melting snow and spring storms can cause water runoff, saturating the soil, which can potentially lead to flooding in your home. Groundwater can also spring up from under your home when the soil is too wet, soaking the concrete, subfloor, and your carpet, tile, or wood flooring. If it's not caught early, mold will start to grow, and the damage can be substantial.
Destruction and Health Issues
Mold growth in your Stamford home can cause a variety of issues. Mold can grow on virtually any surface, and once it penetrates porous material like drywall or carpet, the damage has already begun. If not addressed quickly, the mold growth can take over its host, causing undue destruction of materials. Neglected homes with substantial mold will often have to be razed because the damage is too significant to save the structure, and this is one reason it is essential to address a mold issue right away. Mold can also have a detrimental effect on the health and wellness of people living in the home and breathing it in. Pregnant women, older people, and people with compromised immune systems are especially susceptible to health issues caused by the ingestion of mold. Symptoms such as runny noses, dry coughs, lung issues, asthma, and various allergies have all been linked to mold exposure. At Connecticut Mold, we want to help you combat this annoying invader. Trust our expertise and experience; we can help you create an action plan to fight mold growth.
Professional Inspection Services
At Connecticut Mold, we have specially trained mold technicians who can provide a thorough inspection of your home for mold. We can find the mold in all of its hiding places using state-of-the-art equipment and the most advanced techniques. Hot spots include laundry rooms, kitchens, bathrooms, basements, and attics—any area that may have a water leak, built-up condensation, or is susceptible to flooding. While all homes and businesses have their fair share of mold floating around, mold will only grow where it has a water source. It loves dark, humid spots and needs a host material to take root.
Our technicians will thoroughly examine your home both inside and out to search for potential breeding spots for mold. We will take samples from the air and indoor surfaces to determine the amount of mold accumulation and compare both indoor and outdoor levels. We can also take the samples in for analysis to ascertain the type of mold circulating in your home. Our infrared scanners can detect mold lurking in out-of-the-way places like behind walls or under kitchen appliances. Once our professional mold specialist is finished with the assessment, we can discuss our findings and suggestions with you.
Call the Professionals
Why call Connecticut Mold to inspect your Stamford home or business for mold? You may feel that this is a feat you can accomplish yourself, or possibly you have already seen mold in your home, so why use a professional? Like any professional service, we are expertly trained in all facets of mold, from collecting samples, and mold removal, to extensive remediation. While you may also be able to paint your house, you know the results will be better if you leave it to professional painters, which is true of mold inspections.
At Connecticut Mold, we can help you determine if you have mold and what to do if it is found—it's all we do. If you suspect a mold infestation has invaded your Stamford home, it's time to call Connecticut Mold.
Also, feel free to contact us for more information regarding additional mold services like mold removal, mold assessment, mold testing, mold remediation and dehumidification in Stamford!