MOLD ASSESSMENT IN EASTON
Have you ever heard of a mold assessment? It's a process where a certified mold specialist checks the inside and outside of your home for harmful mold colonies. While you may be inclined to look through your own home to see if you have a mold issue, a certified specialist can provide services that will save you time, money, and headaches!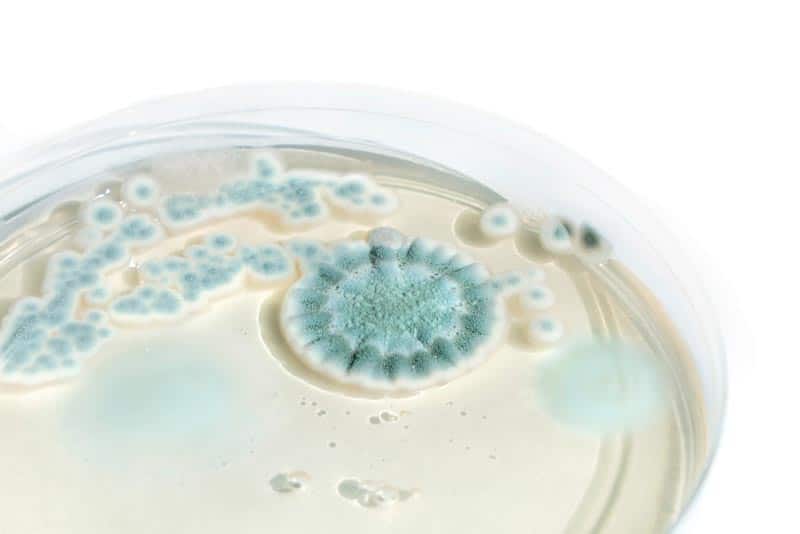 Just as you may be able to paint your Easton home adequately, the results will be decidedly better if you hire a professional. At Connecticut Mold, our sole focus is providing mold services to Easton citizens and the surrounding neighborhoods. We are a premier mold assessment company with years of experience and expertise in finding mold colonies, testing them, and providing you with solutions.
Since the weather is humid in the summer and rainy and or snowy in the winter, Easton has a climate that supports mold growth. Our certified mold specialists use only the most advanced scientific techniques and equipment when assessing your Easton home for mold and the water source encouraging the mold to colonize. The water source must be fixed to effectively stop the mold in its tracks, whether a plumbing problem, a roof leak, or another moisture issue. Otherwise, the mold will continue to return.
How is Mold Assessment Done?
The assessment begins with a thorough search of your home and its perimeter. Moisture and humidity levels are measured and compared to other areas of your home to assess any water vapor build-up and possible hidden mold growth. Since not all mold is visible to the naked eye, our technicians utilize specialized equipment to perform a diagnostic survey of your Easton home.
A diagnostic survey and advanced equipment enable our technicians to locate mold that may be hidden in a crawlspace, behind some drywall, or underneath your flooring. Imagine—without a professional assessment, you may never even know the mold is present and the damage it could potentially cause to your home and your health!
Mold Assessment Results
Once the inspection and assessment have been concluded, Connecticut Mold will provide you with a detailed assessment report outlining the mold levels, their location, and, if necessary, the type of mold. Don't be surprised if the assessment determines certain mold levels in your home; that is natural. Mold is everywhere and presents in the air that we breathe, but elevated concentrations of mold can lead to health risks and structural deterioration.
Our goal is not to remove the mold from your home since that is not a viable possibility, but it is to assist you in maintaining manageable mold conditions. While certain molds are more harmful than others, any indication of mold growth will require a removal process to ensure your home and its air are healthy for your family.
Mold Hazards
Certain mold variations can release mycotoxins into your home, causing health problems and exacerbating existing medical issues. These 'black molds' are not always black, so it is difficult to tell which kind you have just by seeing them, and not everyone reacts to them the same way. People with immune deficiencies or breathing disorders can suffer significantly from black mold exposure, so it should be addressed immediately when any mold is found inside your home.
Additionally, mold can cling to various surfaces to the point of decay. The unchecked mold of many different types can eat away at the materials in your home, causing costly damage. A professional assessment by Connecticut Mold can help you determine your home's unique situation, and we can provide solutions to return your home to a safe and healthy place.
Preventing Mold
You can take steps to prevent mold from colonizing your Easton home. The first step is to search for sources of moisture—leaks, condensation, puddles of water—anywhere moisture might accumulate. Search areas under kitchen and bathroom cabinets, showers and tubs, washing machines, dishwashers, refrigerators, and freezers to see if any water is visible. If your home has suffered water damage from a flood, rain, snow, or a natural disaster, time is of the essence; mold will quickly grow if the wet areas are not addressed immediately.
Remove any saturated materials like rugs, and fabrics, reduce the relative humidity, and open windows to ventilate the home so that mold does not have a chance to flourish. If you suspect you already have mold in your Easton home or the water damage is too severe, it is time to call in the professionals at Connecticut Mold. Not only can we provide you with a thorough mold assessment, but we can provide you with solutions, too. Don't risk your family's health; mold can cause serious health problems. Trust the experts at Connecticut Mold to help answer your questions and ensure your home's health.
Book an appointment or call us today at Connecticut Mold—we're ready to help! We also offer mold removal, mold testing, mold inspection, mold remediation and dehumidification services in Easton!