MOLD ASSESSMENT IN WEST HARTFORD
Do you suspect your West Hartford home or business has been hit with mold growth? Maybe it's a musty smell or a small patch of a fuzzy substance that has you wondering if a mold colony has found its way inside the building. It has nothing to do with the home or business's cleanliness; all buildings have some mold in them. However, when mold spores are introduced to water or moisture, they begin to grow in colonies on various surfaces. So, if mold is all around, how do you know if it has been colonized, especially if you can't see it? Connecticut Mold can help. At Connecticut Mold, we are experts in all facets of mold services, from assessment to removal to remediation. Our certified technicians can perform a complete mold assessment on your business or home to determine if there is an infestation, locate possible hidden mold, and learn the type of mold.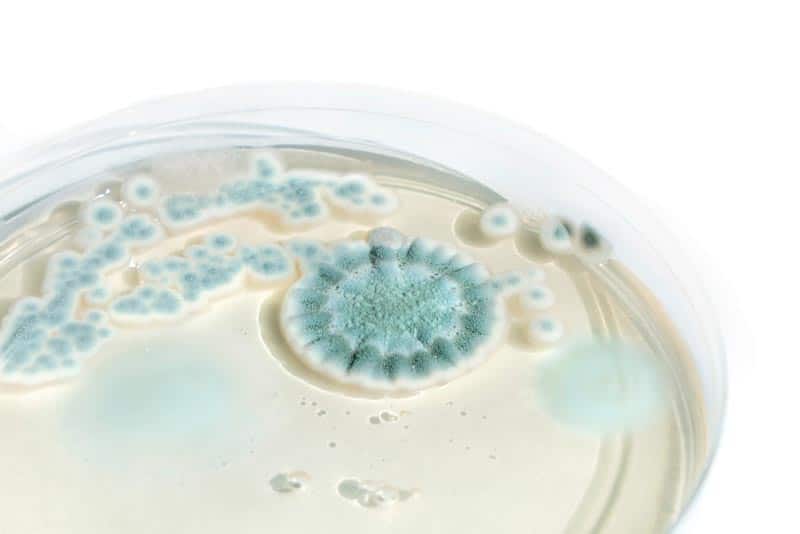 Is Mold a Big Deal?
Finding mold on the windowsill of your shower or by the air conditioning unit in your home may seem commonplace, almost an everyday occurrence. However, mold growth can start small and, within just 72 hours, infiltrate porous materials and start to cause damage. Materials like fabrics, furniture, wood, drywall, flooring, and ceilings can slowly deteriorate when mold colonies take over. If enough time elapses, the materials cannot be cleaned and saved; instead, they must be removed and replaced. If left to decay long enough, the building may be beyond salvaging.
Certain molds can cause serious health issues, especially in people with immunocompromised systems. Stachybotrys and Chaetomium are two strains of black mold, ones that secrete mycotoxins into the air. The chemicals from the mycotoxins can cause certain people to have allergic reactions to mold, some to suffer neurological problems, and others to contract respiratory ailments. Exposure to toxic mold may be the culprit if your family members or coworkers are experiencing mysterious medical issues.
Of course, the longer the exposure to the mold, the worse the consequences. Without a professional mold assessment, you may never know which type of mold is growing in your West Hartford home or business since many strains of mold look very similar. There are over 100,000 different variations of mold species, and after thorough assessment and evaluation, our certified technicians can determine what is growing in your building. With such wide varieties of mold, it can be hard to tell which ones are very harmful just by looking at them. A mold assessment can provide you with all the answers—and the solutions—you will need to combat this pesky invader.
Professional Assessment
Connecticut Mold technicians are thoroughly trained professionals skilled in detecting and analyzing mold. And since all buildings harbor some mold in the air, even new construction buildings can have mold growth if the mold meets moisture. The tricky part is knowing if a leak behind some sheetrock or another hidden issue is causing problems you may not even see. Our mold assessment includes utilizing state-of-the-art technology, including moisture meters to read the amount of relative moisture in the air and infrared cameras to see behind walls and appliances. The assessment includes indoor and outdoor inspections, checking for water sources, leaks in the foundation, or erosion of soil that can flood basements. We check every building area, from top to bottom—and even places you may never think mold might accumulate, like in the air conditioning and heating unit!
As with any hazardous task, mold assessment and testing should be a job left to the professionals. Our technicians possess the know-how and the equipment to look over your home or business successfully and carefully for traces of mold growth. We also provide our experts with the proper protective gear, including goggles, masks, gloves, boots, and full-body suits. By wearing this gear, they are not only protected from ingesting mold that may become stirred up, but it limits the cross-contamination of other areas of your Monroe home or business. Your health and safety are our number one priority, and your satisfaction with our service is our goal.
Delaying the assessment will only compound the problem if you even think your West Hartford business or house harbors mold growth. Mold proliferates, and destruction starts almost immediately. Trust the experts at Connecticut Mold; we offer years of experience, friendly, helpful team members, and A to Z mold services. Once the assessment has been completed and the samples sent to a lab for classification, our team will provide you with detailed results and offer solutions tailored specifically to your building's unique needs. Contact us today to schedule a complete mold assessment of your West Hartford business or house—it will give you peace of mind! Additionally, get in touch with us for more mold services like mold removal, mold testing, mold inspection, mold remediation and dehumidification in West Hartford!