Mold Assessment in Norwalk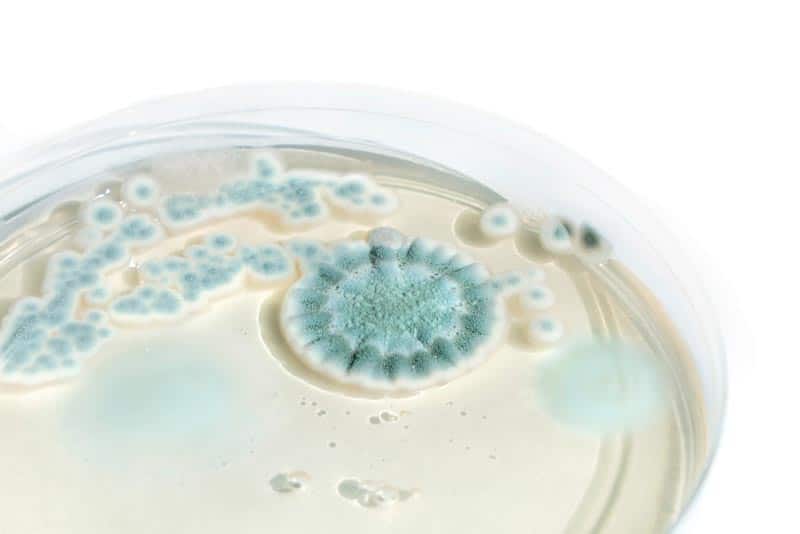 Do you think you would be able to spot mold growing in your home? Since there are an estimated 100,000 distinct types of mold, you may have mold and not even know what it is! Although mold presence in Norwalk homes is natural in our ecosystem, having too much mold, mold growth, hidden mold, or certain types of mold can be hazardous. Whether your home is a new build or a historic home in Norwalk, the mold is present, so how do you know if your home has mold issues? A simple mold assessment by the experts at Connecticut Mold can help determine if mold is a problem in your home.
Mold Categories
While there are thousands of classifications of mold types, all mold is broken down into three distinct categories. Allergenic molds sound just like their name—they cause allergy symptoms like watery eyes, runny roses, and even asthma attacks. Pathogenic mold types can cause respiratory illnesses and other disorders in people with pre-existing medical conditions. Lastly, the most dangerous of them all is the Toxigenic molds or ones that form poisonous substances that, over time, can lead to prolonged sicknesses and even death. Why take the chance of subjecting you and your family to a possible mold invasion when you can have your home inspected and have peace of mind? At Connecticut Mold, we can provide you with a complete mold assessment to give you the answers you need.
Mold Assessment
While you may have spotted some mold in your shower or around your windowsill, you could be missing the mold hiding in plain sight! After a downpour or heavy snowfall, water seeps into your home, and you may not even know it. If you have experienced a flood from a broken toilet or a leak in your roof, water has permeated your home's structure. Once the moisture finds humidity inside your Norwalk home, mold will start to grow. It could be in your attic, garage, mudroom, laundry room, basement, bathroom, or kitchen—mold is pretty sneaky and can hide almost anywhere.
Additionally, mold can grow on almost any surface, so while you may not see it, it can be lurking in your air conditioning and heating unit, the air ducts, behind your dishwasher, in the walls, and under flooring. Since mold is such a stealthy adversary, you need to be well equipped for the fight. Connecticut Mold can arm you with all the information to address any mold findings in your Norwalk home.
Other Issues
Besides the apparent issue of your family's health, it is crucial to have a mold assessment performed to ensure your home's structure has not been compromised. Since mold can grow practically anywhere, it can infiltrate porous materials like carpet, sheetrock, and ceiling tiles, to name a few. Once mold has taken hold of its host material, it will slowly eat away at it until it has rotted beyond repair. This is why it is crucial to address any mold right away because the longer you wait, the more damage your home will endure. Being proactive will protect your health, save your home's structure, and save time and money overall! The experts at Connecticut Mold have been providing mold assessment, inspection, testing and removal services for the communities in Norwalk for years; we are indeed a leader in the industry.
What to Expect
Connecticut Mold is proud to offer comprehensive mold assessments in Norwalk. Performed by our certified mold experts, the evaluation begins with a visual inspection of your property, both inside and outside. Your home's foundation and even the landscaping slope are inspected to determine if there is water build-up due to water runoff. Once inside, a thorough probe of your home is completed to look for signs of visible mold. Most importantly, our technicians will use the most advanced equipment to search for hidden mold hiding in crevices, ductwork, and behind drywall. We can locate concealed mold by utilizing moisture meters, thermal scanners, and infrared cameras.
We collect air and surface samples to compare to outdoor levels to determine if mold levels inside are elevated. If they are and mold is not visible, you have hidden mold in your home. Once the samples have been collected, they are analyzed in an independent lab, and we will present you with an extensive report detailing the location and type of mold present in your home. We can make recommendations based on our findings and answer any questions you may have. Remember, if you see, smell, or even suspect you have mold in your Norwalk home, you should have a professional mold assessment to be sure. At Connecticut Mold, you can trust our expertise and professionalism.
Call us or schedule a free assessment today! Additionally, Connecticut Mold also offers mold removal, mold testing, mold inspection, mold remediation and dehumidification services in Norwalk!