The Mold Inspection Service Westport, CT Residents Rely On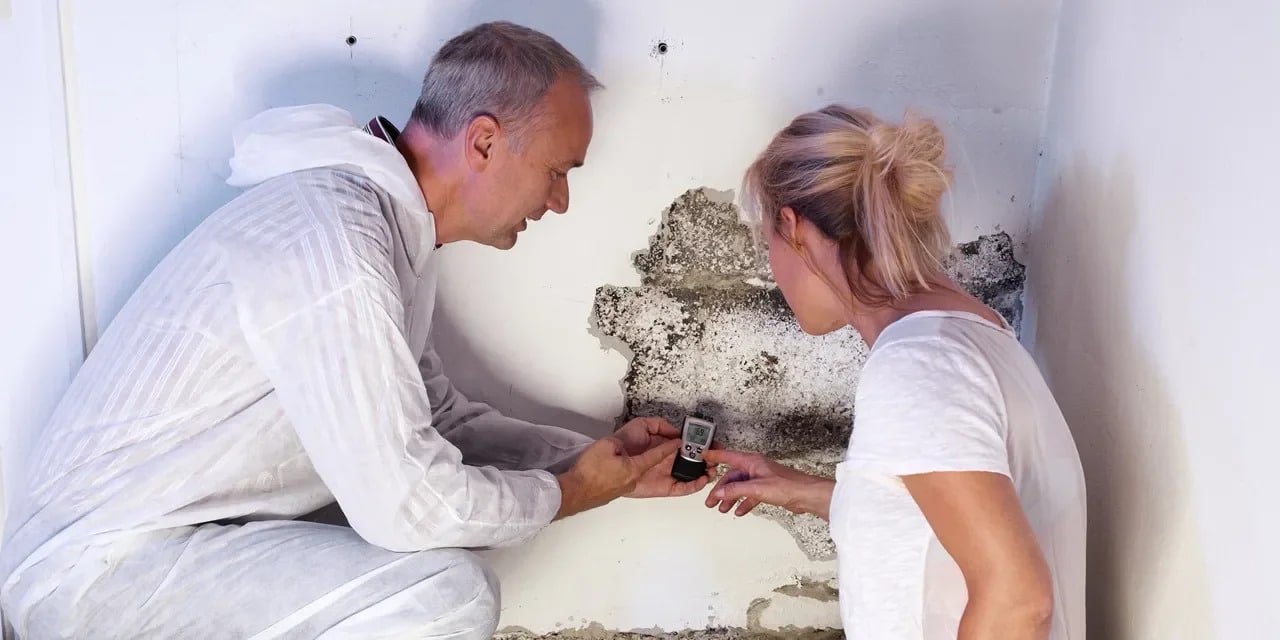 Schedule a Quality Mold Inspection Service in Westport, CT
How do you know if your home needs a mold inspection? There may be many reasons to invest in a professional mold inspection service in Westport, CT by the experts at Connecticut Mold.
You're purchasing a brand-new home. New home inspections often do not include mold inspections, even though new homes can have mold. Having a mold inspection before you move in can save you time, money, and headaches down the line!
You own an older home or building – Whether you own a historic home, an older commercial building, or are renting a home to someone else, you want to make sure the space is free of mold. Older buildings can erode over time, inviting water leaks and moisture inside, attracting mold spores to colonize. For your peace of mind and to ensure you don't run into issues with tenants, it is essential to have the building inspected for mold.
That smell – You know that dank, musty, unmistakable smell of mold. If you smell something stale, the mold is hiding in your home. An inspector can locate the source of the mold and provide you with solutions to remove it.
What is that? – You may have noticed something in your home, but you are unsure if it is molded. An inspection will give you definitive answers.
You are suffering from health issues – Possibly, you have asthma, and you've noticed it's gotten worse lately. Maybe you're as healthy as a horse but are experiencing some new allergy symptoms. Or, you may have an older adult, a new baby or small child, or someone in your home with a chronic health issue. Whatever the case, you will want to ensure your family's health. Inhaling mold spores can cause a variety of illnesses, and overextended exposure, the results can become increasingly dangerous. Respiratory issues, immune deficiencies, cognitive impairments, and other serious health issues have been associated with mycotoxins, the chemicals released by certain mold types. A thorough mold inspection can pinpoint if mold may be a factor in your family's health.
Damage to your home – Mold can latch on to various materials and start to colonize when a water source is introduced. If mold adheres to a porous host, eventually, it will begin to break down the substance. If that material is sheetrock, drywall, insulation, flooring, fascia, or any items used to construct your home, you could be in for an expensive surprise. If left long enough, Mold growth can simply destroy the materials that hold your home together, causing extensive damage and racking up thousands of dollars in repairs. Being proactive and investing in a mold inspection can save your home and wallet from considerable losses.
Leaks, floods, and other water damage – There's no shortage of precipitation in Westport, so your home may have experienced a leak, flood, or even experienced excess condensation from your HVAC unit. If your home has a water source available for floating mold spores, you can ensure that mold has taken up residence. A comprehensive mold inspection and testing can find mold growth and determine the start of your water issue so it can be rectified.
Previous mold infestation – If your home has experienced a prior mold infestation, it is vital to have a follow-up inspection to ensure that it has not returned. Our certified specialists will also give you preventative tips to discourage new mold growth during your mold inspection.
Professional Experience – While you may be able to spot visible mold, a professional inspector has the tools to locate hidden mold. For example, you brush and floss your teeth each day to keep them clean, but periodically, you visit a dentist for an expert assessment. While you may know you have a cavity by just looking at it, a dentist has the tools and the expertise to determine the extent of the problem and how to address it. Essentially, the same is true for a certified mold inspector. They can get into the crevices and areas that you may have overlooked.
Mold Inspection Services Near You!
What should you expect when you hire Connecticut Mold for a mold inspection service in Westport, CT? Our technicians will visually examine your home to locate any water source and address that issue so that mold does not return. An assessment includes the entire house, especially areas that may be vulnerable to leaks and water intrusion, like skylights, chimney flashing, and the home's foundation. Water lines, drainpipes, and the HVAC unit are all inspected and tested. Our technicians will also take samples of the air and various surfaces from several rooms to measure mold levels. We utilize moisture meters, particle counters, and borescopes to accurately determine any level of mold infestation. When you need answers, count on the specialists in mold inspection—schedule an appointment or call Connecticut Mold today! Also, don't forget to ask about our additional mold services: dehumidification, mold assessment, mold remediation, mold removal, and mold testing in Westport!
To get started with exceptional mold inspection services Westport, CT depends on, give us a call today!