Every home has mold, but how much mold is too much mold? Which kinds of mold are the worst to find in your Greenwich home? Take the guesswork out of mold and ask the experts at Connecticut Mold for a professional mold test. We can answer all of your questions and help to determine the levels and types of molds circulating in your home.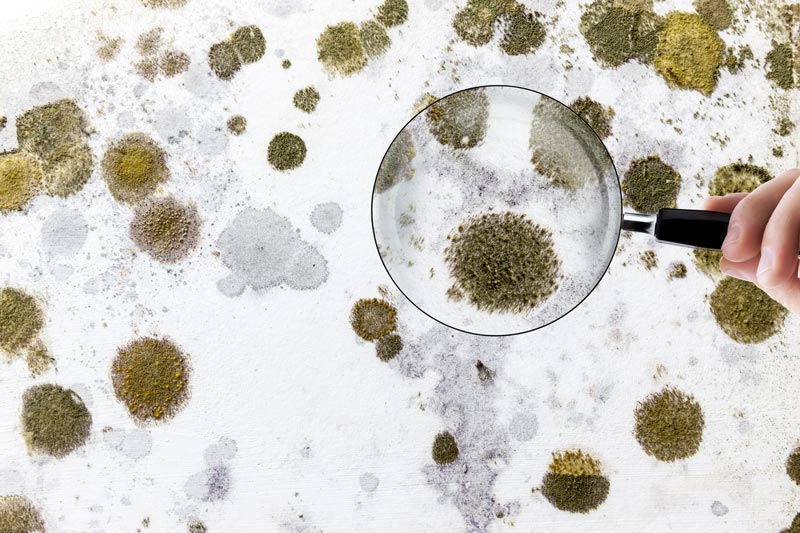 What's the importance of having a professional mold test?
Mold is an allergen and when inhaled, it can cause various health problems. Mold can exacerbate an asthma or allergy attack, can weaken the respiratory system, and even cause long-term lung damage. Many people experience symptoms like itchy eyes, runny noses, sore throats, and headaches. To determine they mold build up in your Greenwich home and some solutions to the problem, talk to the experts at Connecticut Mold.
You may have spotted the mold yourself and have decided to tackle the clean-up job. Bleach will help kill some variations of surface mold, on items like glass or ceramic tile, but it will not kill mold on porous surfaces, like wood. When mold attaches to a porous material, it grows inside that material, making it next to impossible to remove. Mold can be hiding behind appliances, in the HVAC system, in your attic or basement, and behind walls, so you can't guarantee you will get it all even if you thoroughly wipe everything down. Some strains of mold can't be detected by a do-it-yourself test, and you may encounter "black mold" which is considered to be one of the most toxic molds. Black molds accumulate with an on-going water leak, so that can lead to a bigger problem. Plus, if you disturb mold spores, they will drift into the air where you can ingest them, or they can float into another room of your home. While a DYI test package may seem like a money-saving idea, it may wind up costing you a fortune in the long run!
Why take these chances? The technicians at Connecticut Mold can conduct testing to find the moisture and weak spots in your home so you're not guessing where it is hiding. We utilize state-of-the-art testing equipment and can determine the levels of mold on surfaces and in the air. These surface and air tests are conducted as separate locations in your home, to measure levels from place to place. They are also done over a few days' time to check for consistency in level samples. These mold samples are collected and taken to a laboratory for examination, as are air samples from outside your home, to juxtapose the quality of air from each source. As a precautionary measure for our employees and for your family members, while taking samples, the technicians wear the necessary safety gear including goggles, gloves, face masks, and protective bodysuits. We also cordon off any areas with visible mold, so it does not transfer to other rooms or infect anyone in the household.
Your home is most likely your most expensive asset so shouldn't you take care of it?
If mold growth takes over your home, it is more difficult to eventually sell and the air quality while you're living there suffers. Mold can also lead to structural issues with the home, possibly leaving it unsafe for you to live in until remediation can take place. Mold is an issue that starts small but can quickly get out of hand, causing health concerns and destruction in its path. Having a mold test is imperative if your home has suffered a flood, a burst pipe, or even a small leak. Broken sprinkler heads can cause the ground to erode, leaving the outside of your home vulnerable to mold growth, and improperly caulked flashing around a chimney can expose your house to rainwater and mold. At Connecticut Mold, we know where to look and how to manage the mold process, so it does not spread throughout your home. Even brand-new homes can experience mold accumulation and new home inspections do not include mold testing, so having an evaluation can keep you safe and aware. We can also provide recommendations to have the mold removed quickly and safely.
Another ideal time to have a mold test–after the mold has been removed! If you found mold in your home and have had it removed, a non-biased follow up test to determine mold levels will help you know if the removal process was successful. While no home is entirely mold free, a house can be returned to "livable mold levels" where the growth is not intrusive or a threat to anyone's health. At Connecticut Mold, we are the area's leading mold experts, dedicated to your family's health and safety. Trust us to provide a thorough services of mold removal, mold assessment, mold inspection, mold remediation and dehumidification for your Greenwich home.