Mold Removal | Orange, CT
Are you looking for a team to help eliminate mold on your property? If so, we could be happy to help you. We are Connecticut Mold, and we have already helped countless homeowners throughout the local area address various needs. Some too many people believe that mold is only something that impacts them at certain times of the year, but mold is something that can grow anytime, anyplace. Therefore, you need to work with a team with the training and experience necessary to help you get rid of the mold on your property as quickly as possible.
At Connecticut Mold, we can help you do exactly that. Learn more about the services we offer below, and contact us to make an appointment with our team.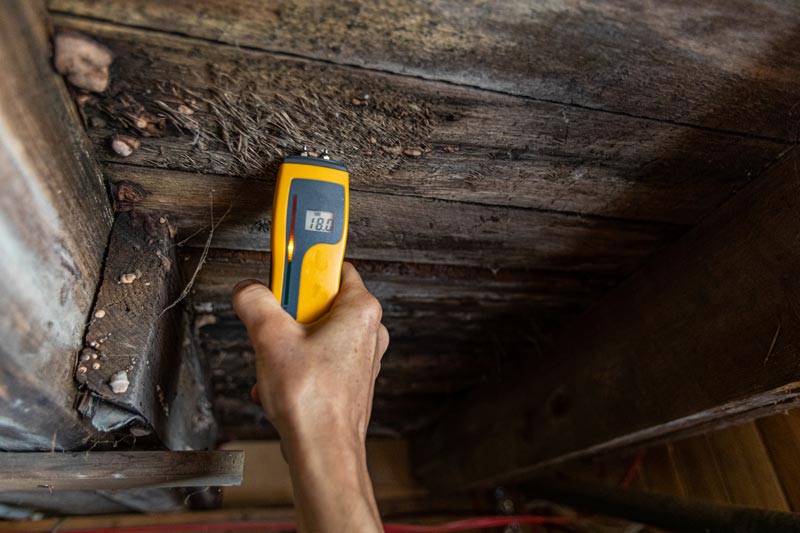 Why Is There Mold in My Orange Home?
Many people get frustrated when they hear that they have mold in their homes. There are many reasons why this might be present. For example, mold might be growing in your home because there is a leak somewhere that you do not know about. Or, you might have mold in your home because a flood came through recently. You might have standing water somewhere in your home.
Mold requires both warmth and humidity to grow well. If those two ingredients are present, then you will get the growth of mold. Given that we live in a hot, humid area, it should be no surprise that many people in the Orange area have mold growing in their homes. You might now even know that you have mold present!
Why Should Mold Be Removed Quickly?
There are two broad reasons you need to remove mold from your property as quickly as possible. First, mold is a significant health risk. It can cause problems for entirely healthy people but can also be problematic for people with chronic respiratory conditions. This includes people with allergies and asthma.
Second, you need to get rid of mold because you must ensure you protect your home's value. If you do not take care of your home and allow mold to spread, your home could fall into a state of disrepair. This could make it hard for you to sell your home when it is time for you to move.
How Our Team Identifies Mold in Your Home
Before we can get rid of the mold in your home, we need to figure out where it is. Mold can grow anywhere, but there are times when it is hard to spot. You might even have mold growing in your ceiling or behind your drywall.
That is why we will test every area of your home. We will look for Stachybotrys, a black mold that can grow near fiberboard. You might also have a green mold called Chaetomium, which might grow in the water. Mold releases spores into the atmosphere, which you might inhale. It can make you sick, and we aim to eliminate the mold before that happens.
How Can We Get Rid of Mold?
Once we figure out where the mold is growing in your home, we must get rid of it. We have a few ways that we can do that for you. First, we will wear all the necessary protective gear to ensure everyone is safe. Then, we will use a vacuum to get rid of any water that might be present in your home. We need to get rid of the water to eliminate mold's food source.
We will also use HEPA filters to ensure we get rid of any mold growing or floating through the air. We will also use UV lamps and biocides to ensure that nothing is left behind. We will take the time to explain how you can prevent mold from returning in the future. Rely on Connecticut Mold to help you.
Rely on Connecticut Mold for Orange, CT Mold Removal Services
Even though it can be frustrating to hear that you have mold growing in your home, this is not an issue you must face on your own. At Connecticut Mold, we always put the needs of our clients first, and we are here to do the same for you. We have plenty of experience dealing with numerous types of mold, and we will lean on that experience to help you. Contact us today to make an appointment with our team! If you have discovered mold in your Orange home, it's time to call the certified mold professionals at Connecticut Mold! Additionally, we also offer mold services like mold assessment, mold remediation, dehumidification, mold testing and mold inspection in Orange!