Mold Remediation | Orange, CT 
If you live in the local area, there is a chance that you may have mold growing in your home. Orange, Connecticut area, is a hot, humid place. As a result, it is straightforward for mold to spread quickly. We are Connecticut Mold and can help you with your mold remediation needs. Whether you have mold in your basement, attic, or behind your appliances, our professional team is available to help you. Mold is a significant safety hazard, so allow us to go to work on your behalf. It would be our pleasure to get rid of the mold you have growing in your home.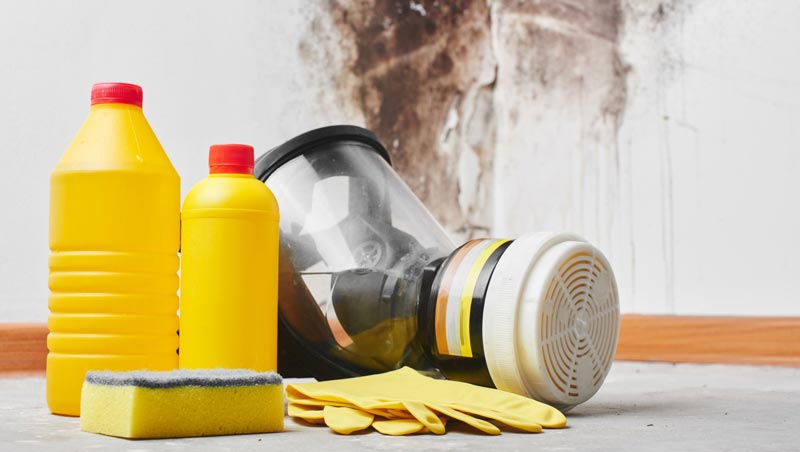 The Top Reasons To Trust Connecticut Mold
If you believe that you have mold growing in your home, acting as quickly as possible is critical. Even though you may feel like you can handle it on your own, it is always better to reach out to a professional who can assist you. Some of the biggest reasons why you need to reach out to a professional include:
If you remove the remediation process, the mold will spread elsewhere throughout your home, making the cleanup process even harder.
Stachybotrys is black mold. There is a chance that this is the mold you have growing in your home and can lead to various health problems. This is particularly true for people who suffer from chronic respiratory conditions.
Chaetomium is a blue mold. It can grow in wet areas and lead to a wide variety of health issues.
Mold also has the potential to impact the value of your home adversely. That is why you need to clean it up as quickly as possible.
For all these reasons, count on us to come to your home, use the best equipment, and eliminate any mold growing throughout your property.
Reasons Why Mold Grows in Your Home
There are many reasons you might have mold growing in your home, but the biggest reason is that there is a combination of warmth and humidity on your property. These are the two ingredients that mold requires to grow well. It can get scorching in the local area, particularly during the summer. Because we are located on the coast, there's also much humidity. As a result, it is relatively easy for mold to start growing.
There might be problems with your property that you may not have even noticed. For example, there may be a leak in the HVAC unit. Or, there might be a leak behind the refrigerator. If a severe storm came through recently, you might have extra moisture around your property. This might be all it takes for mold to start proliferating. To stop mold from spreading, you need to reach out to us for help.
How Connecticut Mold Can Help You
If you are ready for the best mold remediation services in the local area, our team is here to help you. First, we will do a comprehensive assessment to understand where mold grows throughout your home. That way, we do not miss anything. Then, we will ensure that we wear the best safety equipment in the industry to ensure that everyone is protected. We only use cleaning equipment and solutions that will not harm your pets, children, or property.
We will always use the best equipment in our industry. For example, we will use UV lamps to help you kill the mold in your home. We will also use air purifiers to get rid of any spores that might be present in the atmosphere. We can also use powerful chemical biocides to ensure that we kill the mold on every surface in your home. With access to HEPA air filters, we will also provide your air quality as high as possible. When we work with our clients, we do not leave any stone unturned. Therefore, rely on us to help you kill the mold in your home.
Call Connecticut Mold for Orange Mold Remediation
If you are looking for a team to help you get rid of mold in your Orange, Connecticut home, look no further than Connecticut Mold. We have a tremendous amount of experience working with homes of all shapes and sizes, and we can help you get rid of mold from just about any corner of your house. We have the best equipment in the industry, and our technicians have an unparalleled experience. As a result, we believe we are in the best position to help you address your needs.
Schedule a free consultation or call us today for all kinds of mold services like mold removal, mold assessment, mold testing, mold inspection and dehumidification in Orange!