Mold Removal Fairfield, CT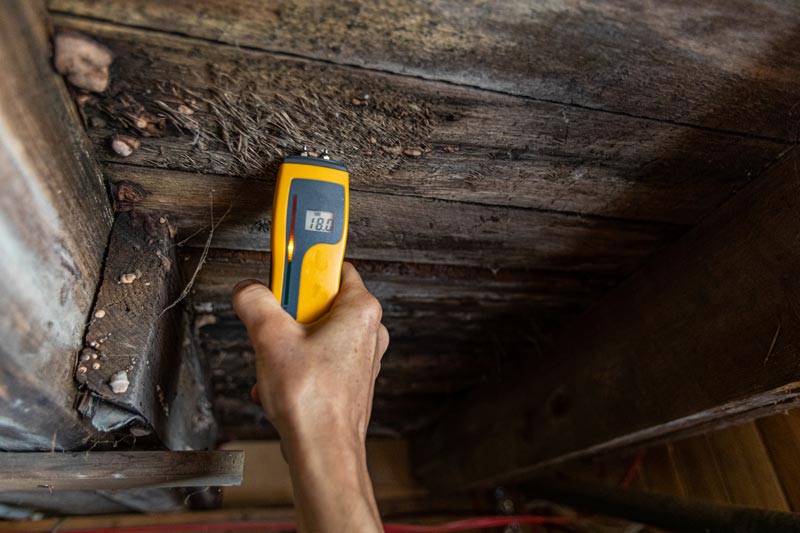 Are you looking for help with mold removal in Fairfield, Connecticut? If so, our team would be happy to assist you. We are Connecticut Mold, and we are proud to be one of the most trusted names in the industry. We understand that it can be distressing to find mold in your house, but rest assured that we have the training, equipment, and solutions necessary to help you. Take a look at our mold removal services below, and give us a call today to schedule an appointment. We are always available to help you.
Why You Need To Get Rid of Mold
There are several reasons you need to get rid of mold, but the biggest reason is that it can be a significant threat to your health. If you suffer from chronic respiratory conditions such as allergies, asthma, or COPD, the spores that mold releases into the air can be a significant problem. You may find yourself coughing and sneezing more often, which could even lead to prolonged lung issues.
Another reason why you need to quickly and efficiently get rid of mold in your house is because it can cause significant damage to your home. Mold can grow just about anywhere. You may find it in your drywall, in your ceiling tiles, on the walls of your home, and even in your carpet. If you look at your HVAC system, bold might be growing there as well. Because mold can cause significant material damage to your house, you need to remove it quickly and efficiently. We would be happy to help you do that.
How Mold Grows in Your Fairfield Home
There are a few reasons why mold might be growing in your Fairfield home. Some of the most common causes include:
Improper Maintenance: You need to pay close attention to the maintenance schedule of your various appliances. This includes your water heater and your HVAC unit. Mold likes warmth and humidity, so mold can increase if you don't care for these appliances.
Natural Disasters: If you recently had a natural disaster in your area, it can lead to mold growth. For example, if your house experienced a recent flood, the water can be a nidus for mold development. We can help you with this issue.
Leaking Appliances: Leaking appliances can also lead to the growth of mold. For example, the seal around your bathtub or toilet might be broken. Or, you might have a leaking faucet or shower. If you have extra water in your home stemming from these appliances, it can grow mold.
For all of these reasons, you need to pay close attention to the appliances in your home. If you have a leaking appliance, mold can proliferate.
How We Remove Mold in Fairfield
Some people believe that they can use bleach to kill mold. Even though this can be effective on some species, it will not work on everything. Two of the most common types of mold are Stachybotrys and Chaetomium. Stachybotrys is commonly called black mold, and it needs to be removed quickly. Chaetomium has a blue-green appearance, and you need to work with a team that knows how to get rid of it. We would be happy to help you.
If you decide to partner with our team, there are several steps we will follow. They include:
All of our technicians will show up to your home wearing protective equipment. This includes goggles, gloves, masks, and protective suits.
We have a specific vacuum that we will use to get rid of any water in your home. Then, we will wipe down all of the surfaces, getting rid of the mold from your home.
We also need to get rid of the spores from the air to prevent the mold from coming back. That is why we use HEPA filters to do the job.
We have other equipment that we can bring to the task if we feel it is appropriate. Prior to getting started, we will provide you with a comprehensive estimate, clearly explaining how we will get rid of the mold from your house.
Before we leave, we will also talk with you about preventing mold from growing. You can fix the leaks, stay up-to-date on HVAC maintenance, and clean thoroughly behind your washing machine and refrigerator. This can go a long way toward preventing mold from growing.
Call Connecticut Mold Today To Schedule an Appointment for Mold Removal
At Connecticut Mold, we are proud to have some of the best mold removal services in Fairfield, Connecticut. It would be our pleasure to work with you to customize a mold removal plan to meet your needs. We want to protect your health and safety, and that is why we encourage all of our clients to get their homes inspected regularly. If you would like to learn more about how we can help you remove mold from your home, call us or schedule a consultation today to speak to our team. We offer additional mold services like mold assessment, mold testing, mold inspection, mold remediation and dehumidification in Fairfield!