Mold Testing Fairfield, CT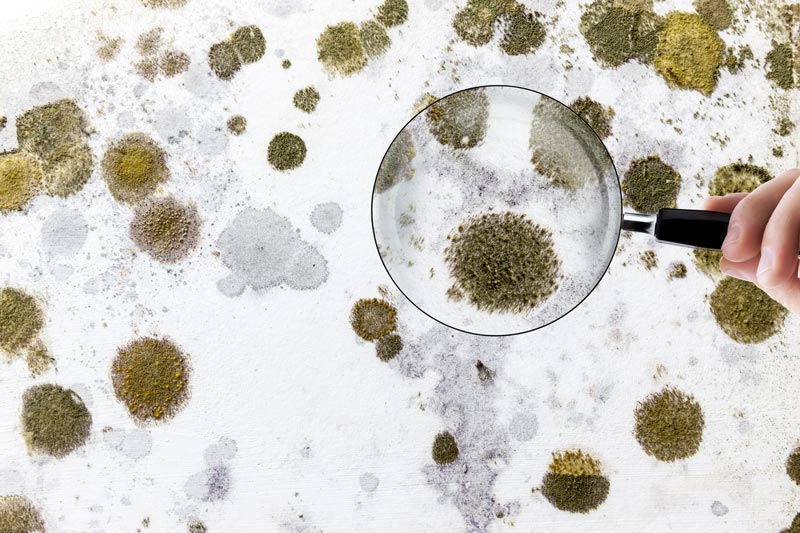 There is a good chance you have mold present somewhere in your home, but how much mold is too much? Furthermore, what types of mold are dangerous? If you would like to learn more about the current state of mold in your home, we offer mold testing services.
At Connecticut Mold, we stay up-to-date on the latest advances in our field because we believe this is the best way for us to serve you. We understand that mold can be a significant health hazard in the local area, and that is why we offer plenty of testing services. This will give us the knowledge we need to answer your questions. Learn more about our mold testing services below, and reach out to us to make an appointment with our team in Fairfield, CT.
Why Mold Testing Matters
If you live in Fairfield, you need to invest in mold testing from time to time. Mold testing is necessary because it can help you keep your family safe. Mold is a prevalent allergen. Even though you probably know mold as the fuzzy stuff that tends to grow in wet areas, it also releases spores into the air. When these spores travel through the air, they can be inhaled.
If the mold gets into your respiratory system, it can lead to serious health issues. You may notice that you have a bloody nose more often than usual. If you have allergies or asthma, you may see that you have a complicated time breathing. Vulnerable people, such as babies and the elderly, may have serious health problems.
In addition, mold can be a significant threat to the structural integrity of your home. It can damage your drywall, your ceiling tiles, and your carpet. If you want to prevent these problems in your home, you need to rely on Fairfield mold testing.
How Our Testing Process Works
There are a lot of homeowners who believe that they can identify and rectify the situation on their own. For example, you may have thought about using bleach to get rid of mold in your house. Even though bleach can effectively remove certain types of mold, there is a good chance that it will not get rid of everything.
For example, one of the most common examples of mold is Stachybotrys. This is mainly known as black mold, and it can be toxic. It is also a strong type of mold, so you need to rely on a professional to get rid of it.
Another type of mold you may notice in your home is called Chaetomium. This blue-green mold has a fuzzy appearance, like wet environments. You need to get rid of this mold to keep your house safe. Our testing process can identify it, and we can get rid of it for you.
Our technicians use some of the best testing equipment in the industry. We can identify the weak spots in your home where mold likes to hide. That way, you are no longer guessing where the mold might be growing. We will conduct both surface and air tests to make sure we do not miss anything, and we may spread the tests out over a few days to ensure we have consistent samples.
Then, we will use our state-of-the-art laboratory partner to make sure we have accurate results. During this process, you will see our technicians use the latest protective equipment to ensure they are safe from harm. Then, we will let you know what we need to do to get rid of the mold in your house.
Connecticut Mold Also Offers Professional Fairfield Mold Removal Services
If we find mold in your house, we can help you get rid of it. Your house is probably our most expensive asset, so you need to take care of it. You also need to keep the people living in your home safe.
We would be happy to provide you with professional mold removal, assessment and inspection services. We can use some of the industry's best equipment and cleaning solutions to quickly and efficiently remove mold from your house. We will also come back in the future to make sure the mold does not return. If you want to maximize the chances of getting rid of the mold in your house on the first attempt, you need to partner with Connecticut Mold. We would be happy to help you get rid of mold in your Fairfield house.
Contact Connecticut Mold for All Fairfield Mold Testing Needs
Our mold testing services can help you identify and remove mold in your home. We would be happy to come to your home, perform a comprehensive test, and let you know what we find. We believe mold testing is an essential part of maintenance because it can protect your health and the structure of your house. Give us a call today to make an appointment with a member of our team and learn more about our mold services like mold removal, mold assessment, mold inspection, mold remediation and dehumidification services in Fairfield!