MOLD REMOVAL IN WEST HARTFORD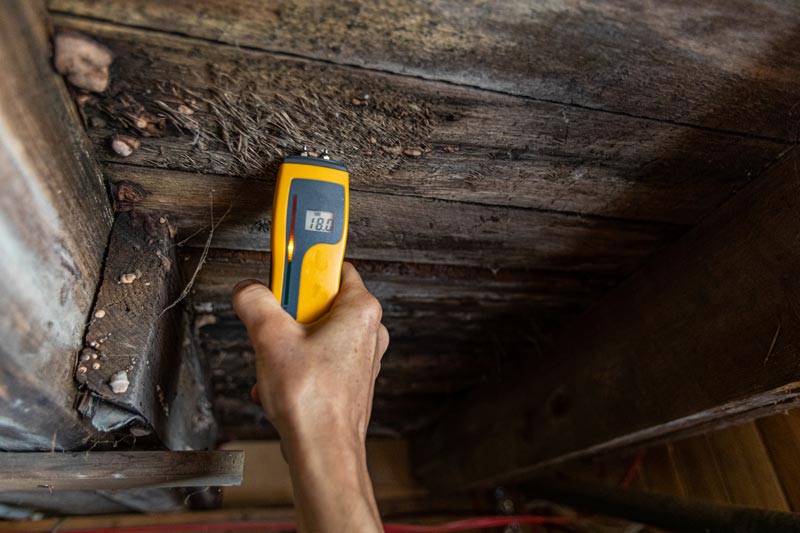 Finding a mold removal company you can trust doesn't have to be a chore; at Connecticut Mold, we are an industry leader in all facets of mold inspection, removal, and remediation services. If your home has mold growth, you know it has to be removed, or it will cause damage and health problems to the home's inhabitants. Doing it yourself may seem like a good idea until you realize you don't have the proper hazmat gear or equipment to remove all the damage effectively. Instead of adding another worry to your list of things to do, contact the professionals at Connecticut Mold for a deep, extensive cleaning and removal process. With years of experience in West Hartford and surrounding areas, Connecticut Mold is the one to call for all your mold removal needs!
Mold Removal
Mold is all around us; it is an essential part of our environment. However, when mold spores mix with moisture, the spores colonize and attach to the closest material. In some cases, the mold cannot spread unless it is disturbed. For instance, mold cannot penetrate glass, letting you can clean any mold on a mirror with the proper chemicals. Mold attached to a porous material like fabric, carpeting, flooring, insulation, drywall, or furniture will infiltrate the substance and break it down. The mold works quickly, too; it can start decaying materials within 72 hours! When you locate mold on porous material, you must treat the substance rapidly; otherwise, the decay may be too significant, and the material will need to be discarded and replaced. The longer you wait to remove the mold, the more damage it will leave in its wake, and the more expensive it will be to fix.
Armed with advanced technology and the best protective gear, our technicians will map out the most efficient way to tackle the mold issue. In addition to hazmat suits, goggles, masks, booties, and gloves, protective polyethylene sheeting is used to block off rooms infected with mold so that mold cross-contamination can be contained. Since we know mold is present in the air, the first place our technicians will address is the heating and cooling system in your West Hartford home. The unit and all fans are turned off to limit any spores hiding in your units. The air conditioning and heating units are thoroughly cleaned and disinfected, and any condensation issues are addressed and fixed. Otherwise, the mold will return to your HVAC unit, and the unit will spread the spores via your heat or air conditioning.
Once the HVAC has been cleaned, the technicians will work on areas where mold is visible. Any standing water, leaks, or water breaches are fixed to prevent new colonies of mold from growing. Mold is also evident in dust, so any furniture item or anything in the infected area that is dusty will be lightly misted to make sure it does not become airborne during cleaning. Using this process, you can easily vacuum the mold spores with a HEPA-filtered vacuum cleaner. All non-porous materials with mold are cleaned with antimicrobial cleaners and finished with a sealant to prevent future mold growth. Damaged materials are gently removed, double bagged for safety, and discarded. HEPA -filtered air scrubbers are used to clean the air, and any wet materials are thoroughly dried using industrialized-sized fans and dehumidifiers. Once the mold has been completely removed, the job is not finished! Our technicians will schedule a follow-up meeting to ensure no signs of water intrusion or new mold growth and to answer any questions you may have.
Professionally removing mold from your home is essential for several key reasons. First, cleaning it by certified mold specialists provides peace of mind you can't get by attempting to remove the mold yourself. Next, you are protecting one of the most expensive purchases you will ever make—your house. Having your home restored and cleaned by professionals after a mold intrusion will not only maintain the integrity of the building but will also ensure it is safe to sell in the future. Removing the mold will protect your family's health, especially those who may suffer from pre-existing conditions.
Connecticut Mold
At Connecticut Mold, we pride ourselves on outstanding customer service and expertise. As community members, our reputation is built upon assisting our neighbors, and it's a job we take seriously. Mold can be destructive and harmful, but we have the skill set, equipment, and techniques to tackle this arduous chore of returning your home to its natural, beautiful state. In addition to a detailed report after the removal process, we also provide tips on keeping your space relatively mold-free and recommendations on any necessary further steps.
We want you to feel happy and healthy in your West Hartford home! So, don't trust your mold removal to just anyone; contact Connecticut Mold for a job done right—the first time! Contact the qualified, experienced, licensed experts at Connecticut Mold—we're happy to answer any questions you may have and help you with solutions. Additionally, don't forget to ask about other mold services such as mold assessment, mold testing, mold inspection, mold remediation and dehumidification in West HartFord!